Free Samples
We offer free samples to customers in our stores and through our website. If samples are available there will be a button labeled GET FREE SAMPLE on the product page.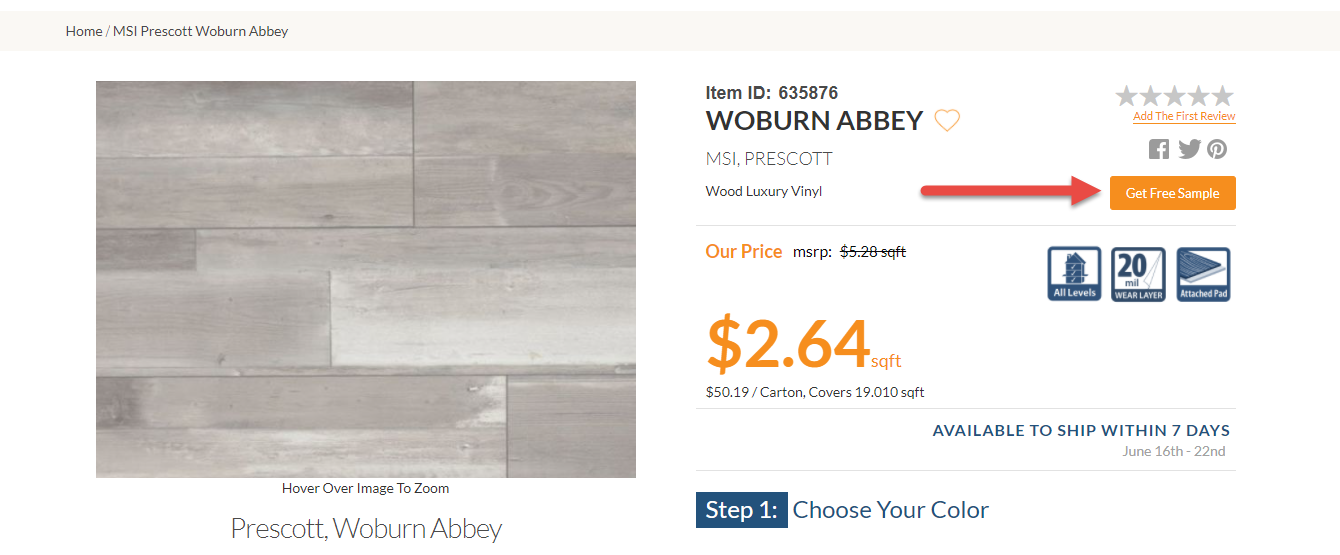 Small Fee Samples
If an item does not have a button then free samples are not available. We may still be able to get a samples delivered to you but there will be a small fee. If you need to see a sample are willing to pay small fee email us sales@flooringliquidators.net. Pelase include the followiing informations
Item ID (if it is from our website)
Name of the product
Your phone number
Reasons to order samples:
I want to make sure your product is the same as the one I saw locally.
Many customers order samples from us to verify that the product they are purchasing will be the same as the sample they have seen in other stores. As an authorized reseller we guarantee that the products we sell and ship are the same first quality, name brand products you will find in specialty retail stores in your area. So if your only reason for ordering a sample is to verify our products match theirs there is no need. You can buy with confidence that you're getting
I like the products I see on the site but want to make sure the color is right in my home.
This is the best reason for ordering a sample. Computer monitors are not all the same and product images vary by manufacturer. We encourage customers to get a samples of any product before they buy. You can do that in one of our stores, through our free sample program online or at a local flooring store.