This article was originally published at msisurfaces.com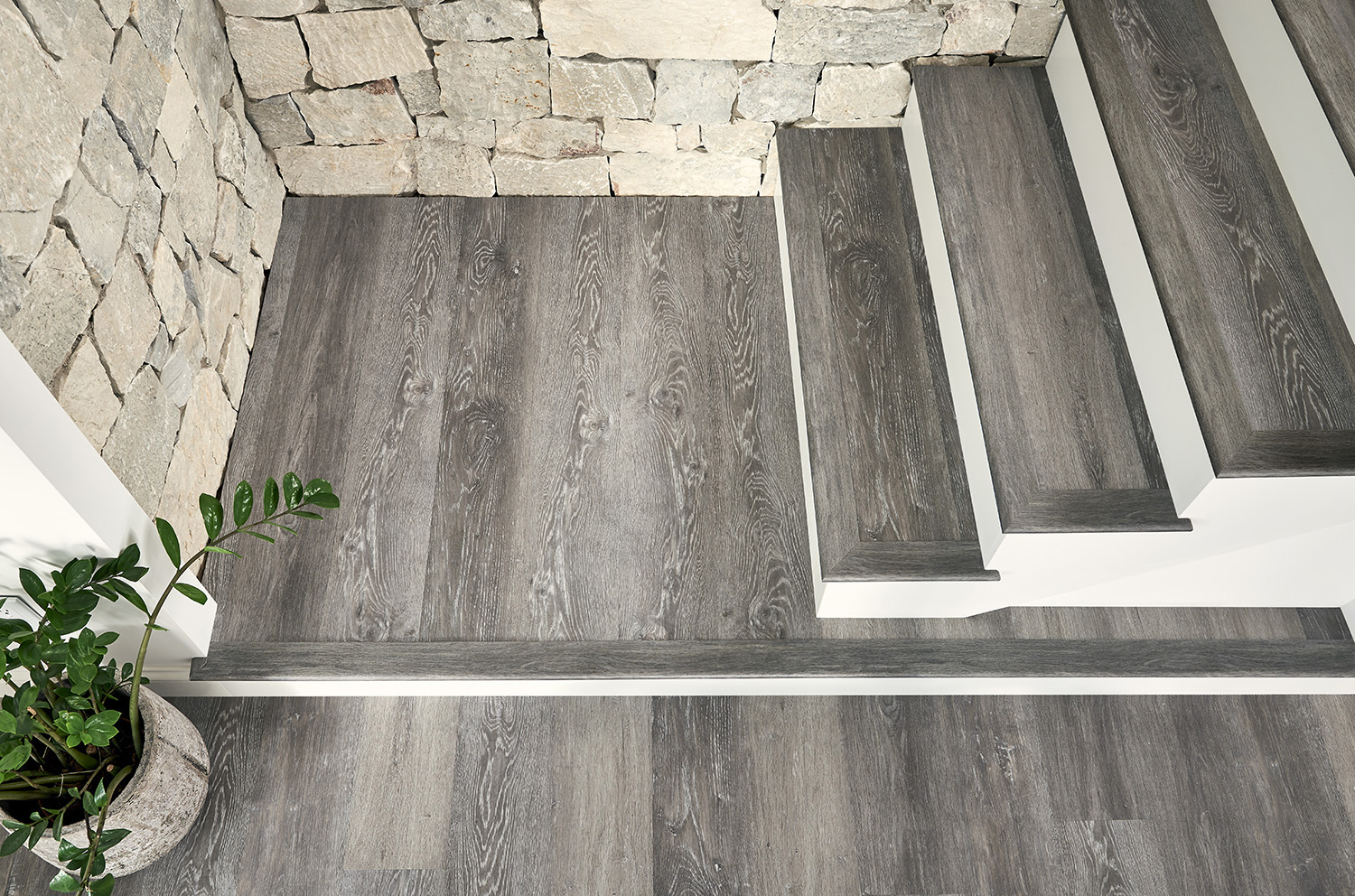 Well done you - you picked your favorite Everlife LVT wood-look planks. That's no small thing considering all the irresistible styles available. And like all well-done design projects, details make a difference. Finishing touches— like end caps, stair noses, reducers, T-molding— are the cornerstone of professional-looking floors. It's why we offer these companion products for all of our Everlife 100% Waterproof Rigid Core LVT and DryBack Glue-down LVT lines. Coordinating accessories pull a room together and create a seamless, custom look.
Need guidance figuring out which molding or transition piece is required to complete your space? We've got you covered. Whether you're a homeowner installing Everlife as a DIY project, or a pro placing vinyl planks in a workplace, we asked Sam Kim, our Sr. VP of Product, to answer frequently asked questions.
Q. Where do we find the trim that matches the Everlife LVT we purchased?
A: Our coordinating trim solutions are only available through MSI. From matching colorways, textures and finishes, Everlife accessories are specifically designed to complement the collection's luxury vinyl planks. You can find trim options on every LVT product page, just above the gallery.
Q: I'm planning a whole-house installation with XL Cyrus Series. How do I find stair trim that fits my interiors?
A: Stairnoses transition floors to the edge of a stair and provide a finished trim. The two types we offer share the same functionality and performance, but each has a different aesthetic. Choose a Flush Stairnose —which sits level when installed—to achieve a clean and modern look. If you prefer a classic finish, we recommend the Overlapping Stairnose. It features a noticeable protrusion often seen in traditional interiors. Whichever option you choose, they create a custom look that flows seamlessly with the rest of your flooring.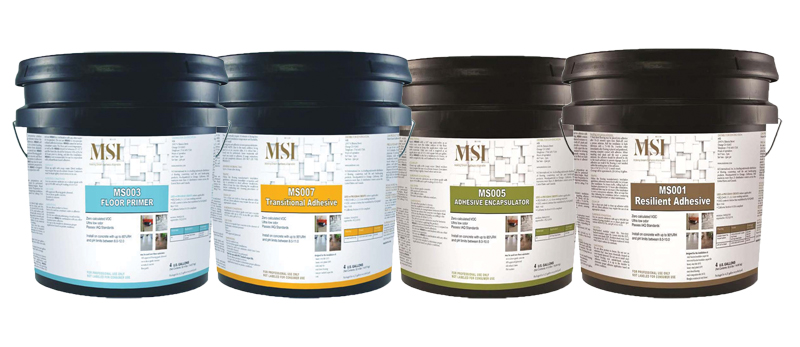 Q: My husband and I plan to install Prescott Rigid Core LVT in our laundry room and master suite this fall. Do we need to purchase adhesive?
A: Prescott and Cyrus, our 100% Waterproof Rigid Core lines, are popular among the DIY crowd because their easy-install locking system – which saves time and money. These floating floors are designed to click and lock into place over any grade level. And because they expand and contract, you don't use adhesives to attach them to your subfloor or wall trim. To make installation day a breeze, we recommend watching the step-by-step instructions in this video. You'll also learn how to keep your vinyl planks beautiful year after year with cleaning and care tips.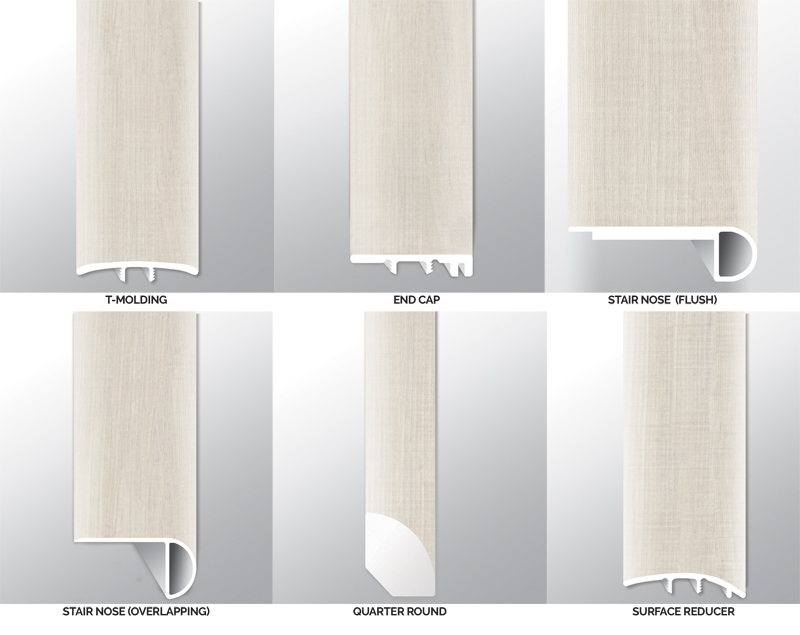 Q: I'm installing Everlife in a rental property. What trim should I install around the fireplace?
A: End caps are designed to fill the gap between floors and a vertical surface like a hearth or a sliding glass door. They are typically used when a quarter round or baseboard isn't feasible. If there's carpeting in an adjoining room, the end cap's finished edge also makes it an ideal transitional piece.
Q: Do all Everlife lines carry trim options?
A: Yes, in fact, we don't think a room looks complete without them. T-molds, surface reducers, end caps, and stair nose trim are available in Glued-Down LVT and 100% waterproof Rigid Core LVT. We also offer a comprehensive lineup of high-strength, ultra-low odor, VOC products - including vinyl tile primer, adhesive, and sealer products. All of our accessories are created especially for Everlife products, so there's no guesswork involved – like color matching.
Q: What the difference between a Surface Reducer and a T-Molding?
A: Surface Reducers, also known as Multi-Purpose Reducers, create a seamless look when transitioning between flooring surfaces of unequal heights – say, from LVT to carpet. T-Molding is designed for floor surfaces that are approximately the same height.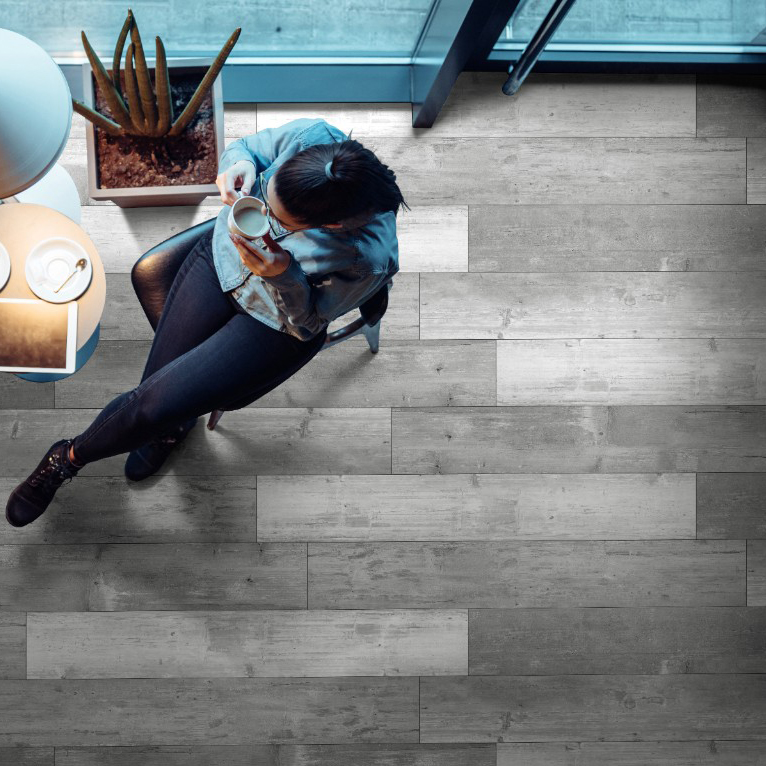 Q: I have a typical 5" baseboard in the room I'm updating. I'm undecided about adding quarter-round trim.
A: Quarter-rounds are excellent for closing the gap between your LVT and baseboard – especially in older homes with uneven floors. Because this thin piece of molding covers the space between the bottom of the baseboard and the floor, it helps reduce energy-wasting drafts. They also give your flooring project a more precise, custom look.
Q: My contractor is installing Katavia DryBack Line in our basement. Which adhesive should we use?
A: We carry two types of Adhesives. Resilient Adhesive (MS001) is used on concrete substrates with up to 90% RH (relative humidity) - a measure of moisture present. For high-moisture areas –concrete substrates up to 95% RH— we recommend our Transitional Adhesive (MS007).
Looking for further details about trim and installation? Take a look at these resources.

Everlife LVT Installation Video

Rigid Core Installation Flyer

Dryback/Glue Down Installation Flyer