As the leader in flooring, Mannington has put together a guide that details everything you need to know about the laminate flooring options on the market. From an overview on the different options available, to benefits, misconceptions and cleaning tips, take the confusion out of floor shopping by reading this handy guide.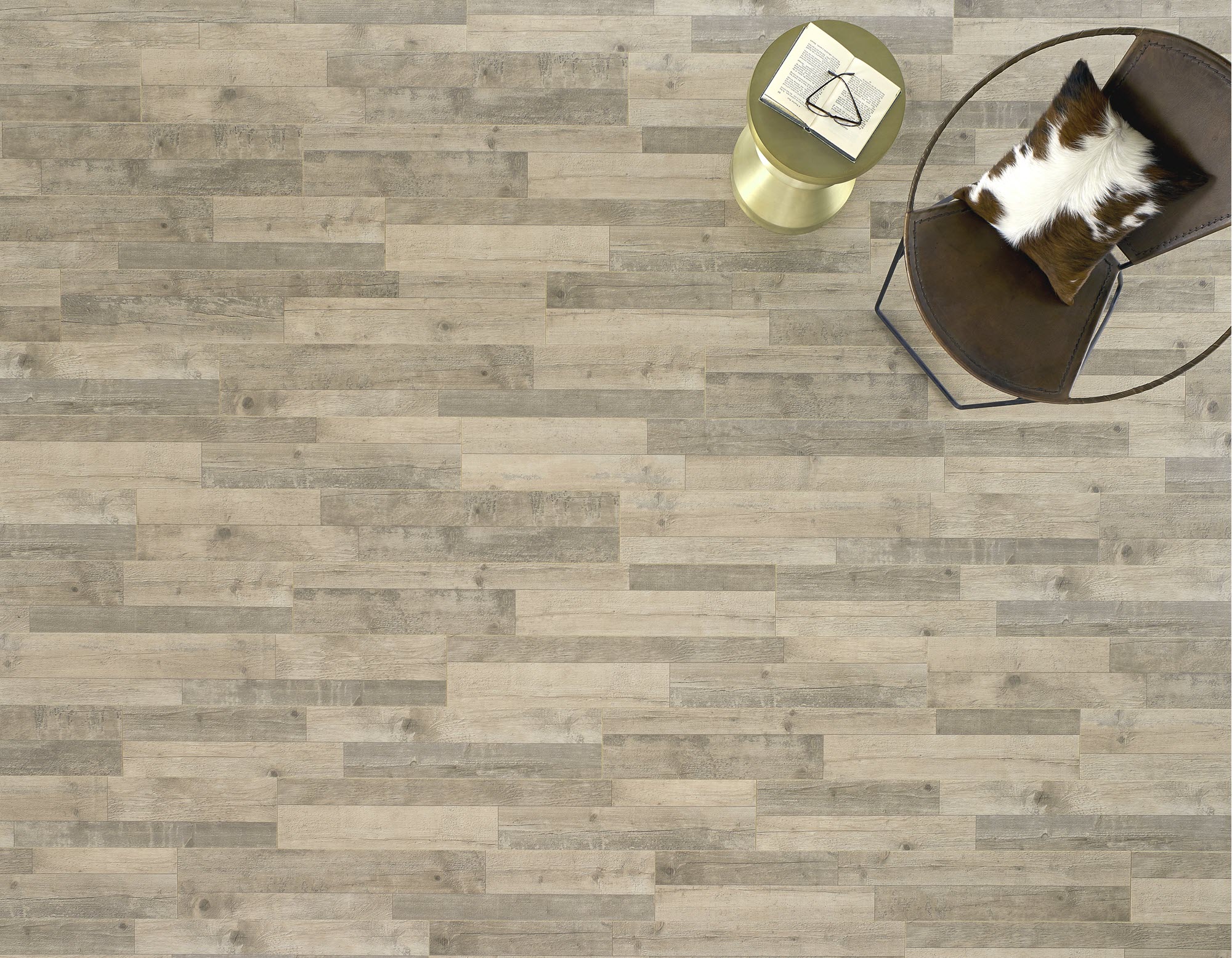 Laminate Flooring Options
Laminate flooring is offered in a variety of colors, textures, and styles. It is one of the most affordable and versatile types of flooring for homes and commercial spaces, as it is designed to emulate the appearance of real wood, tile, or stone with vastly superior performance benefits. Laminate floors can come in styles such as:
Handscraped Rustic - Expensive treatments in hardwood simulated in laminate
Reclaimed - Another hardwood lookalike with a lighter, more natural feel.
Weathered Distressed - Yet another hardwood look works perfectly with the farmhouse style of décor.
Marquetry – This visual uses an inlaid pattern to form an intricate design. Chevron is a popular marquetry look today.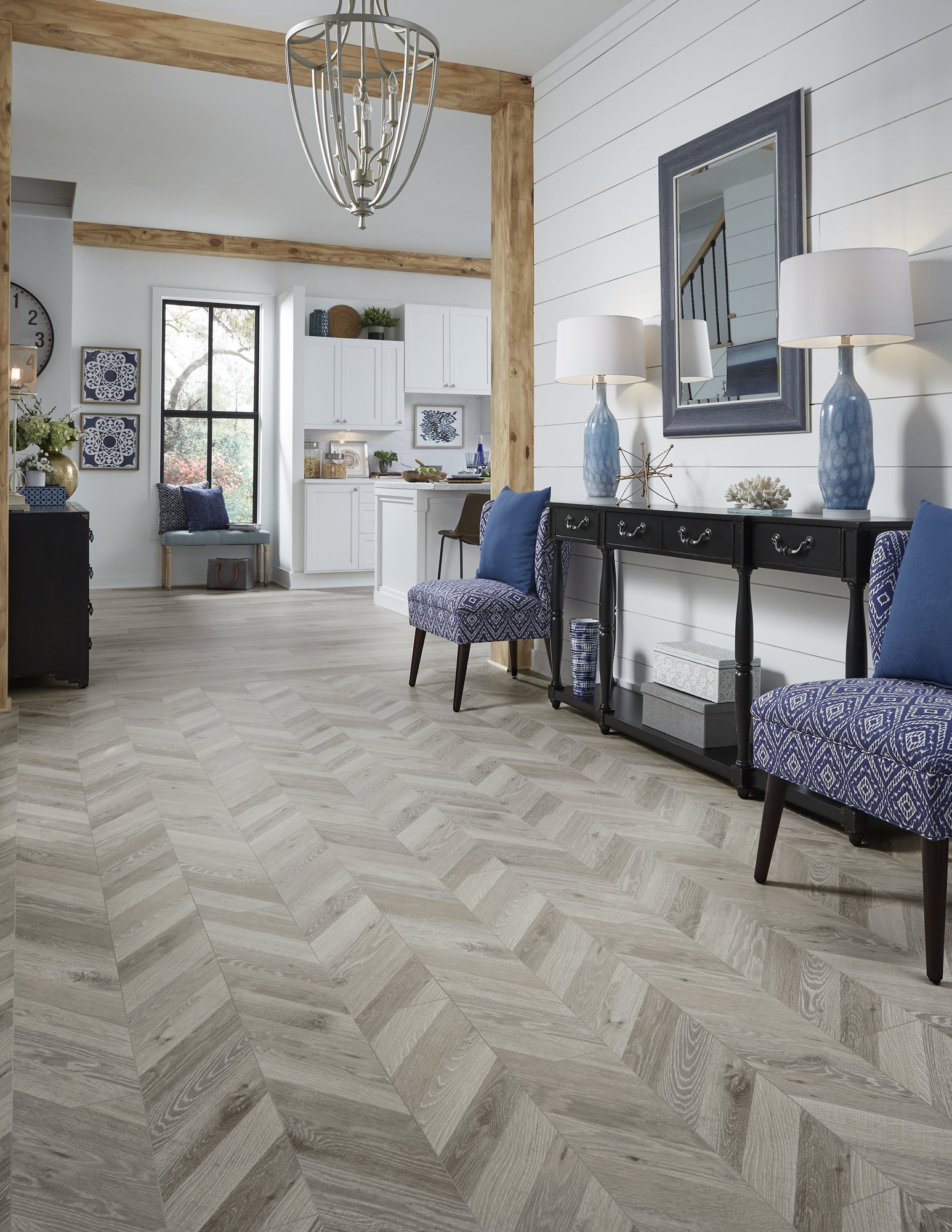 Benefits of Laminate Floors
Laminate floors offer a variety of benefits, including:
*Waterproof. Not all laminate flooring is waterproof, but Mannington's Restoration Collection® laminate floors feature our SpillShield®Plus Waterproof Technology. There's no need to worry about spills, melting ice cubes, water dripping dogs and more which makes it great for kitchens, bathrooms, laundry rooms, basements and mudrooms.
Affordability. Laminate can provide you with the look of hardwood or tile at a fraction of the cost.
*Superior indoor air quality. This is a very important topic for homeowners and all Mannington laminate is FloorScore® certified for superior indoor air quality.Laminate also does not trap dirt, dust, or allergens, making it perfect for homes where this is a concern.
Low-Maintenance. Laminate provides you with the appearance of hardwood without having to re-stain or re-finish the floor. Plus, it's easier to keep clean than carpeting or tiled floors.
Extremely durable. Laminate floors provide you with up to 5x more scratch resistance than hardwood.
Variety. If you're looking for flooring that's going to help your home stand out from the others in your neighborhood, laminate can help! With so many colors and styles to choose from, it's easy to amplify your home décor with flooring.
*Made in USA. Mannington laminate floors are proudly made in the USA.
*NALFA Certified – Mannington Laminate floors must pass a rigorous 11 point test to certify to the North American Laminate Flooring Association standards.Not all laminate can do this!
*When looking for a laminate floor, be sure to do your research especially around these topics. Mannington offers floors with these attributes, but not every flooring manufacturer does.
Cleaning Your Laminate Floors
Laminate is one of the easiest floors to clean and maintain. Sweep, dust, or vacuum regularly and periodically clean with products designed specifically for laminate surfaces. Avoid using soap or detergents mixed with water, as these can cause the laminate to swell or bubble. Never use abrasive materials like steel wool on laminate, as they can scratch the surface.
When spills occur, use a damp cloth to blot them up as quickly as possible. Always avoid leaving liquids standing on your laminate floors.
Misconceptions About Laminate Flooring
Laminate has quite a few misconceptions around it. Read below as we help clear up some of the most common myths associated with laminate flooring:
Laminate damages easily. This may have been true of laminate floors in the past, but today laminate is constructed with thick, durable layers that are resistant to everyday wear and tear, from high heeled shoes to pet claws and children's toys. Be mindful that not all laminate options are created equal – it's important to look for quality. Mannington offers is extremely durable laminate that is resistant to stains, moisture, scratches, and general wear and tear.
Laminate is expensive. Laminate is one of the most affordable options on the market, especially when it's compared to the costs of installing carpet, tile, and hardwood.
Laminate looks cheap. Laminate floors today take on incredibly realistic wood and tile visuals and are far from cheap looking. In fact, it can be difficult to tell the difference between real hardwood and laminate. Did you know? Mannington's award-winning Restoration Collection® laminate floors are created by an in-house styling team, giving Mannington some of the most realistic designs on the market today.
Laminate is another word for luxury vinyl. Many people think that LVT and laminate are the same, but they are constructed very differently. LVT has a vinyl core while laminate has a wood-fiber core, which causes them to react differently to moisture.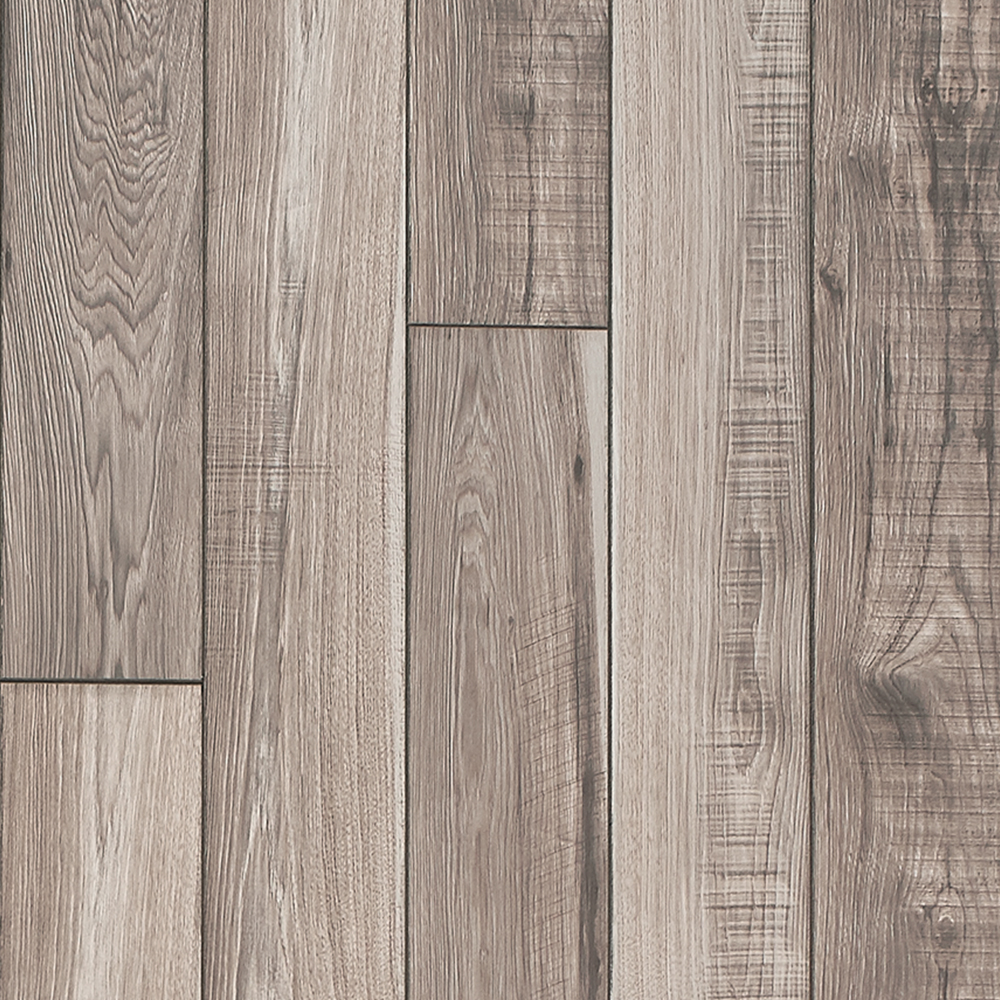 Laminate Floor Installation
To prepare for a flooring installation, any furniture or appliances will need to be removed from the area. Then, the current flooring and trim will be removed, along with any hardware that's present. In some cases, the subfloor may also require preparation.
If your subfloor is concrete, it needs to be clean and dry to apply new laminate flooring. Any holes or cracks present need to be repaired, as well as any high spots or bumps. If your subfloor is linoleum or vinyl and in good condition, laminate can be applied on top of it. If the subfloor is worn, a coat of leveler may be necessary. If you're installing the flooring yourself, be sure to seek installation instructions or DIY videos from the flooring manufacturer.
Browse Flooring Liquidators's great selection of stylish, realistic, durable and award-winning laminate floors and find contact your local store today.