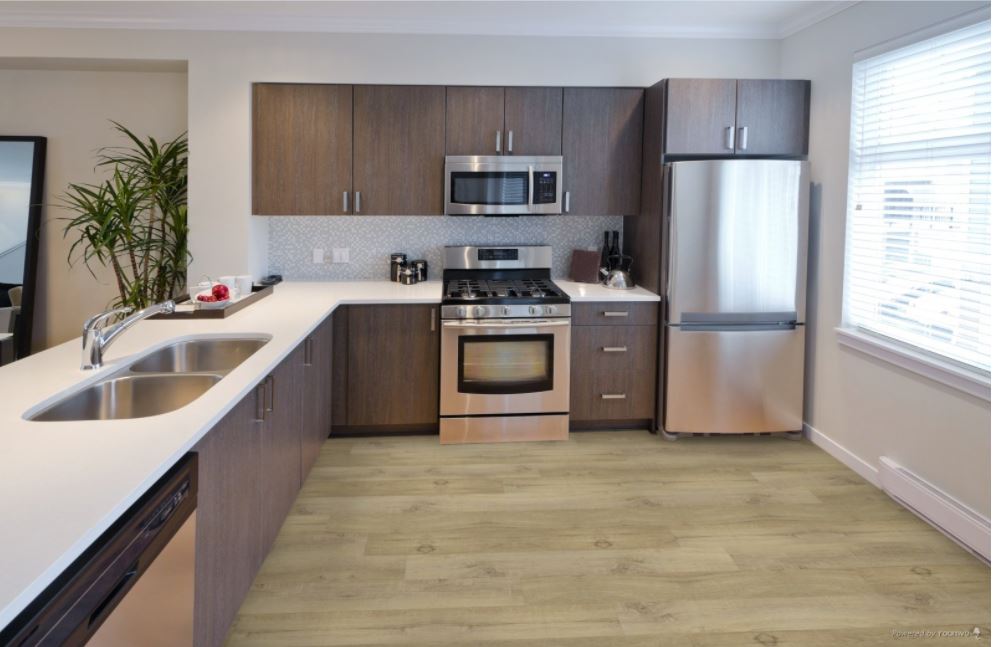 If you're searching for new flooring, you've probably found a couple of styles you love. We've been there! But which style will look the best in your room? Sometimes, it can be difficult to visualize how your floor will look from a sample. That's why we've implemented a helpful room simulator, powered by Roomvo, to let you see our floors in your space! Here's how it works.
1. When shopping for flooring on our website, click on a product. Look for an orange tab with the words "SEE THIS ON MY FLOOR: Get Instant Results" below images of the product. Click this tab. Please note that only some products offer this capability at this time. However, more and more are being added.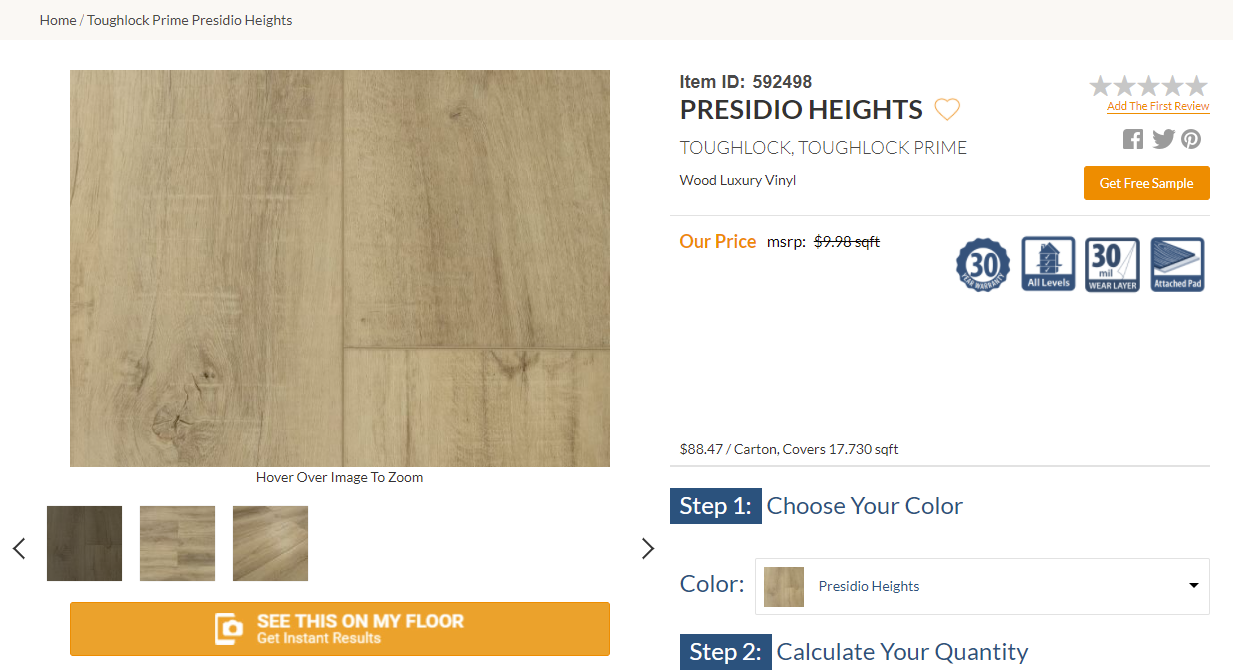 Once you click this tab, you'll be brought to a page that allows you to choose a room or upload pictures of your very own room. You can see the product visualized in a bathroom, kitchen, or bedroom—or, you can upload a picture of any space of your own! If you click "Upload my Room" you will have the option to either select a photo from your library or desktop or take one with your phone's camera. Once your picture is uploaded, the tool automatically detects your floor. Once your room scene is rendered, you can choose from a variety of flooring solutions to see different looks.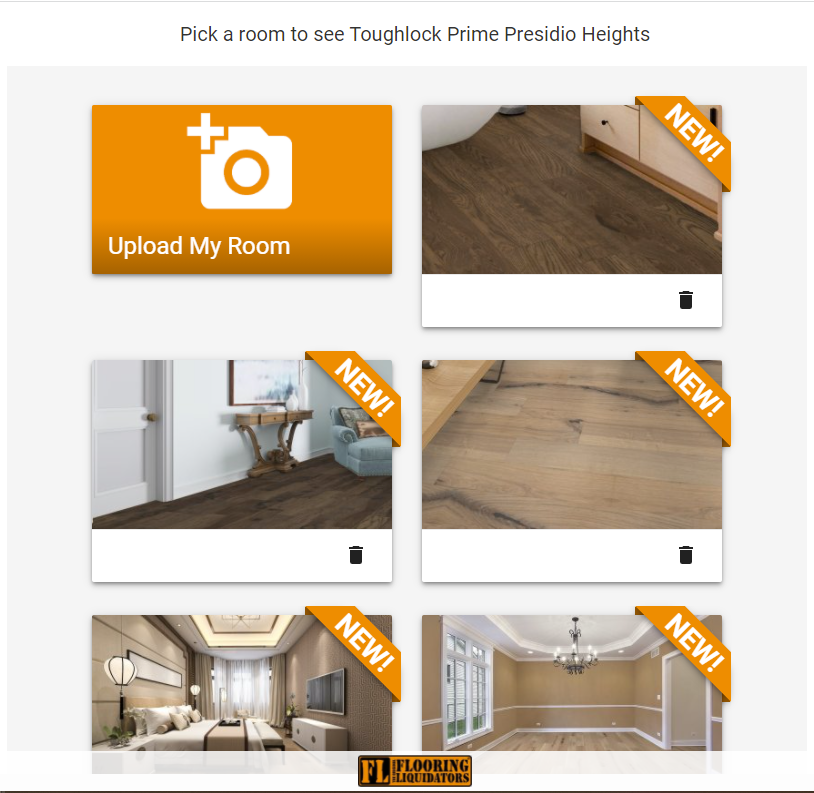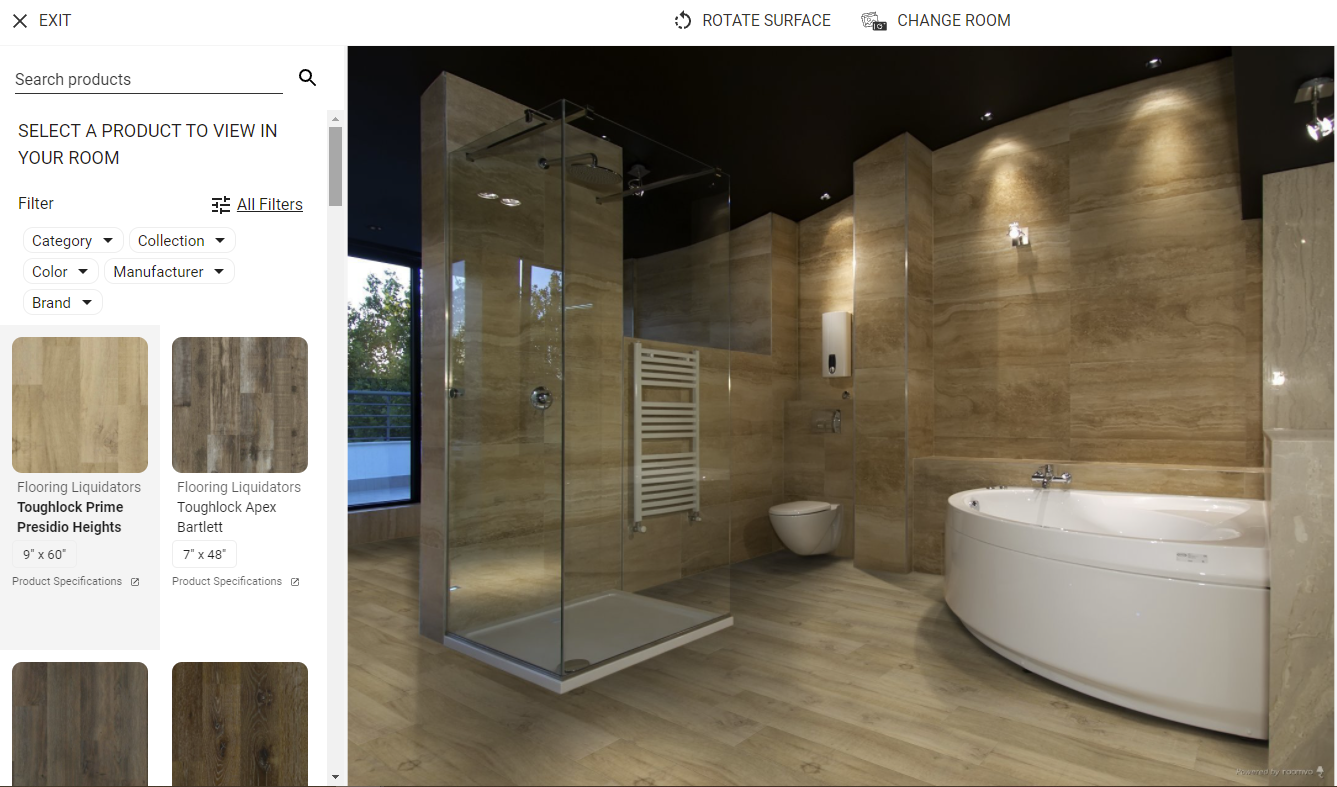 We hope you enjoy using our room simulator tool, and we hope it helps you choose the perfect flooring solution for your home. When you're ready to purchase, call the experts at Flooring Liquidators to answer any additional questions you may have!