Every time we set our eyes on gorgeous hardwood, we are instantly reminded of the beauty of nature and the great outdoors. Thankfully, as a result of thoughtful, modern innovation, we can have gorgeous flooring throughout our homes that is as environmentally considerate as it is striking and charming. We carry multiple options that will give your rooms the warm, rustic feel you crave while providing environmental benefits that everyone can appreciate. Which is the best fit for your home? Here's a quick guide to eco-friendly flooring.
Bamboo Flooring
From a style standpoint, bamboo flooring is already a fantastic choice since many of its exotic shades and unique graining can't be found within domestic hardwood varieties. However, the sustainability factor is what truly sets bamboo apart. Bamboo actually comes from a fast-growing grass, which makes it much more environmentally friendly. With a valuable price point, distinct visuals, and sound durability, solid bamboo flooring is an eco-friendly choice that has much to offer.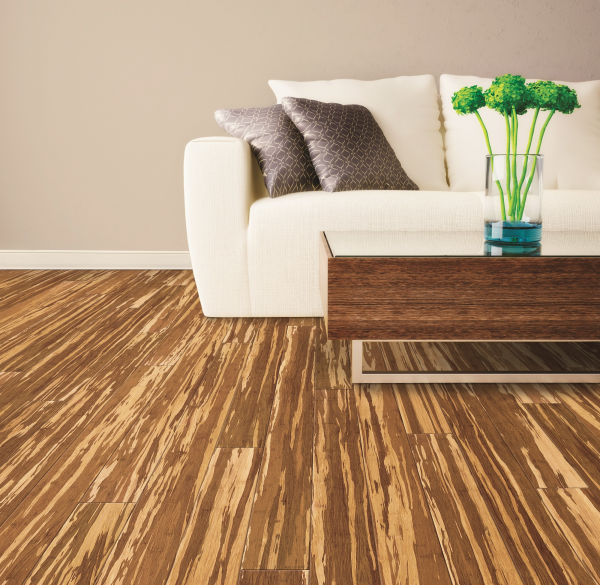 Engineered Hardwood Flooring
Unlike solid hardwood, engineered hardwood consists of multiple layers of wood materials, many of which are recycled or eco-friendly. Engineered hardwood flooring offers easier and quicker floating installation, greater resistance to water, superior finishes, and a kinder price tag. If you live in a climate of extreme temperature change, engineered wood will expand and contract less from fluctuating humidity levels. Thus, engineered hardwood is both eco-friendly and versatile!
Cork Flooring
Although cork flooring may not come to mind first when brainstorming eco-friendly flooring options, it is an impressive product that can easily be customized with different stains and paints. Manufacturing cork flooring products does not require chopping down a tree; rather, cork flooring is actually harvested from the bark of the cork oak, which will then grow back. Along with its sustainability, cork adds unique texture, visual interest, comfort, warmth, and better moisture resistance when sanded and prepared. Did we mention that cork is also affordable? There's a lot to love from these durable, renewable styles!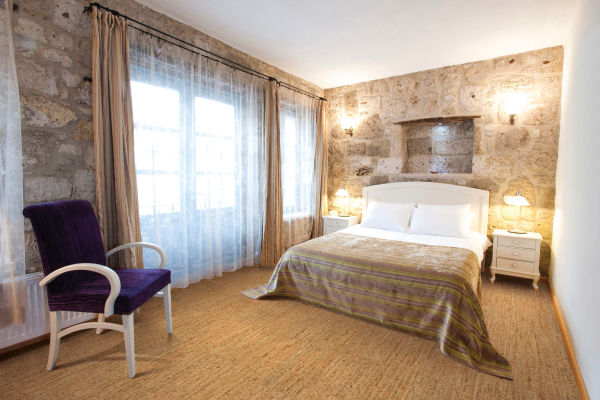 It's time to take advantage of the fact that we can uplift our homes while taking care of our planet. To learn even more about the attributes that these eco-friendly flooring choices provide, contact the experts at Flooring Liquidators today!