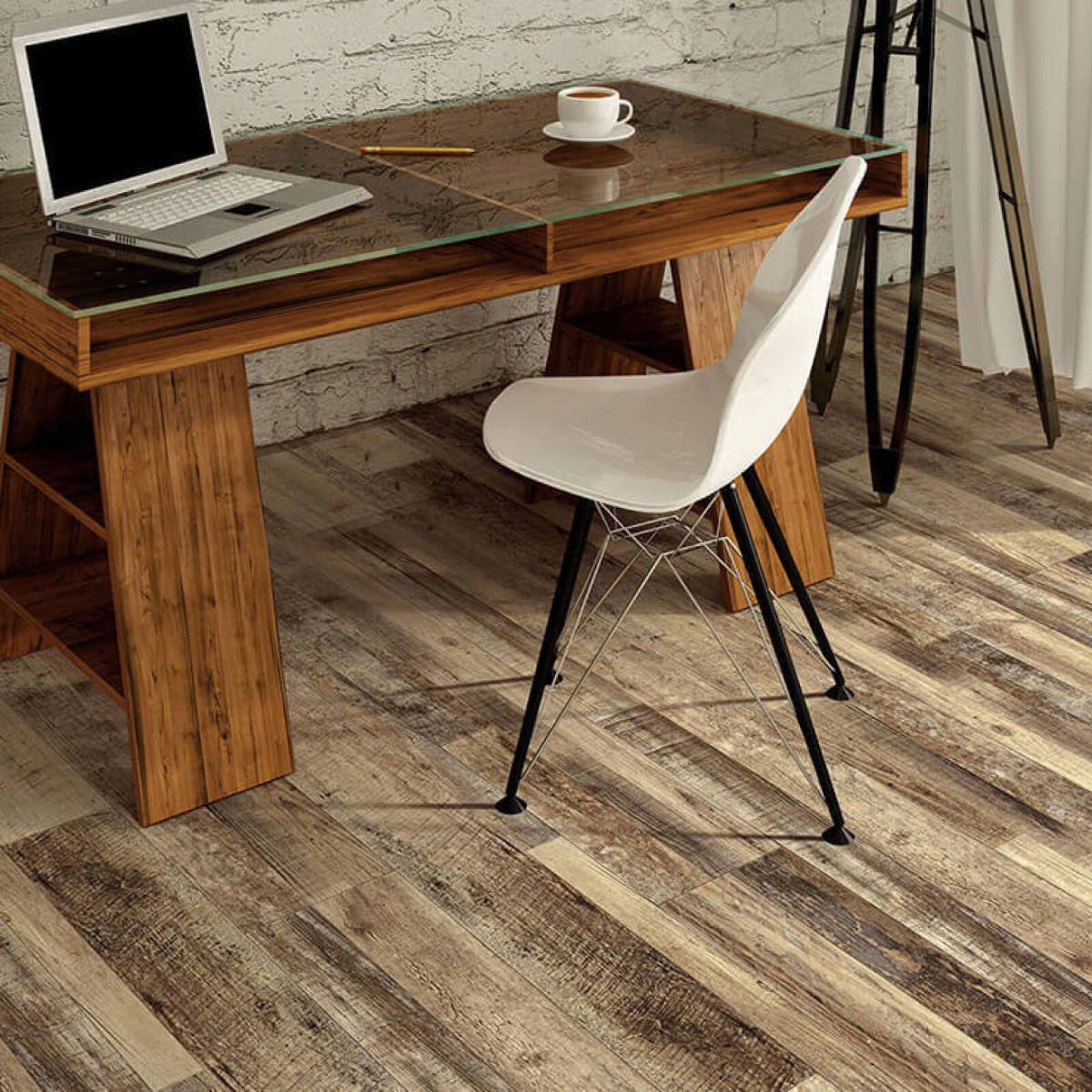 If you love the natural, rustic beauty of hardwood flooring but don't have the proper conditions to install or the budget to purchase, modern wood-look hard surface options will save the day. Both laminate flooring and luxury vinyl tile are incredible products that will serve your home with style, durability, and moisture resistance- and can be used in areas where real wood is not a great fit! Here's a quick look at what laminate and LVT respectively bring to your home:
Budget
If you need to replace floors quickly or renovate floors before putting a home on the market, both laminate and LVT will be your surefire go-to surfaces. Both are considerably cheaper than hardwood to purchase and both much cheaper to install! LVT will generally cost a little bit less than laminate per square foot, but both are comparable in price and don't necessarily require professional installation. When it comes to purchasing laminate, do not try to save money with products created outside the US: Domestically produced laminates are held to stricter standards and these guidelines produce superior flooring products.
Construction

Laminate is essentially multi-layered composite wood with a high-density fiberboard core and hard aluminum-oxide wear layer, which produces rigid, strong planks for an authentic wood look and feel. Some laminate products even meet sustainable certifications as a result of the renewable materials they are created from. LVT is also made of layers but is derived from resilient vinyl for more flexibility and greater dimensional stability. Although LVT is generally not as thick or heavy as laminate, today's LVT planks have enhanced rigid top-layers and deeper realistic texture. Both options come in the popular wider, longer plank format for capturing the look of a true wood floor.
Installation
As mentioned before, laminate and LVT are both a breeze to install compared to hardwood flooring. Both options use click-lock systems for floating floor installation and DIY capability. LVT can go anywhere you envision: above or below grade, high moisture or high traffic. It's wise to verify that the laminate product you choose is suitable for below grade installation since not all products have the same make-up. In fact, although laminate floors are water-resistant and much more suitable to handle moisture than hardwood, some products will be damaged from standing water. LVT is inherently waterproof so it can reliably handle standing water that laundry rooms, kitchens, and bathrooms might see. If you invest in laminate floors, make sure the waterproof claims are tested and warranted before you install them.
Maintenance
In addition to durability, homeowners also cherish hard surface flooring for the ease of maintenance and both laminate and LVT deliver supremely on this front. Generally speaking, sweeping and dust-mopping with occasional spot treatment from an appropriate cleaner will keep your floors sparkling. With waterproof LVT, you can wet-mop when you please! Laminate products will handle moisture and standing water to varying degrees, which will also affect the degree to which you can mop the finished floors. Always consult your manufacturer's guidelines for care and maintenance to preserve your product warranty.
If you have any additional questions about laminate or LVT products that you are interested in, get in touch with the experts at Flooring Liquidators for all your hard surface flooring needs!