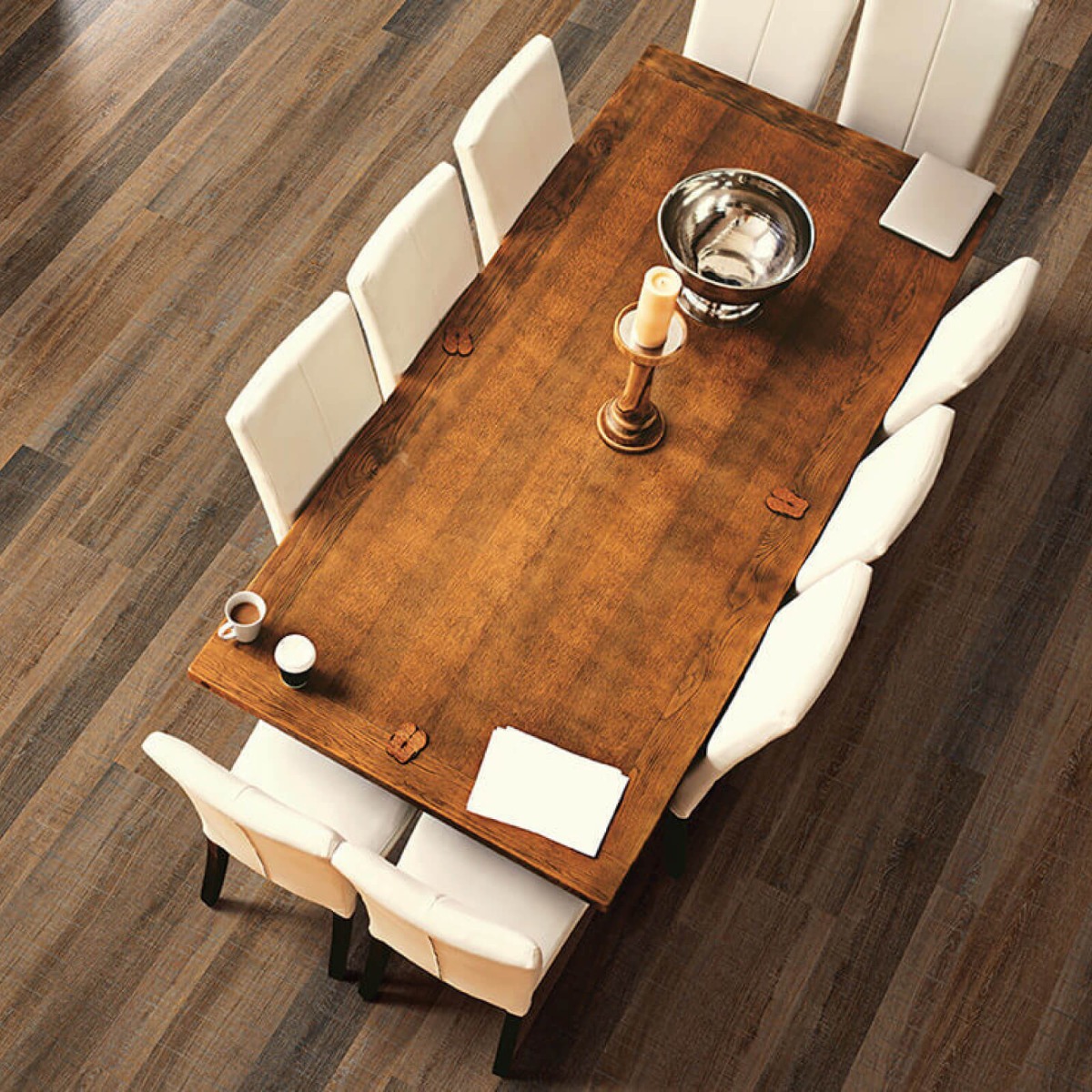 Thanksgiving, Christmas, and New Year's Eve...oh my! As the holiday season quickly approaches, you can feel the excitement in the air. Everyone loves the spirit of this special time, but do the floors in our home love these eventful months as much as we do? With a little thoughtful prep beforehand, your surfaces will shine through the season and handle the increased foot traffic with ease. Here's a quick checklist to prepare your home for the holidays:
Before you trim the trees and deck the halls, sparkling floors will set the foundation for a beautiful scene. No matter what flooring styles you have in your home, you want to make sure that you are following the manufacturer's guidelines for mopping and spot-treatment. This will ensure not only the best cleaning results but also consider the product warranty.
Use seasonal themed area rugs to not only add appropriate pops of color and decorative touches but also offer defense for your floors! From our Area Rugs for Outdoor Lovers post, we highlighted some fantastic wilderness-inspired pieces from Mohawk's Prismatic Collection that capture the holidays in smashing style. Area rugs will catch dirt and debris at your entranceways, and runners will protect your floors from boots and heels during parties. This is an easy, savvy holiday flooring hack!
If you are rearranging your furniture for the holidays, whether to accommodate a Christmas tree or open up a room, add felt floor protectors to keep couch, coffee table, and chair legs from scratching the floors underneath. This is a good general practice year-round, but certainly, one to add to your holiday prep checklist as well.
Speaking of those gorgeous Christmas trees, they can present flooring offenders in the form of loose, scratchy pine needles and spilled water from the base. Use a plastic trash bag at the base to protect your floor and then add a tree skirt to keep the trash bag from displaying. When you are ready to take the tree down, cover the tree in a tarp or plastic bag before removing it from the house to catch more needles.
Also, try using the color of your floors to help inspire your holiday décor. Light, airy colored flooring will be a perfect base for decorations that feature bold, rich green and red shades. If your flooring is darker, snowy or gold decorations that sparkle will stand out the right way, in addition to creating a great overall balance.
Now that your floors are primed for holiday fun, let your creativity flourish throughout your home. For all of your flooring needs, shop online or get in touch with the experts at Flooring Liquidators today!