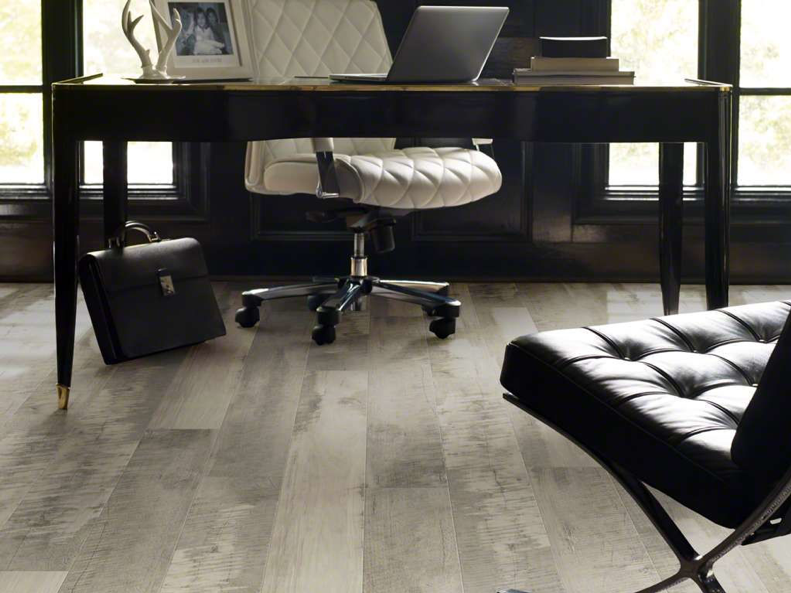 Q: How Do I Clean and Care for my Laminate Floors?
A: Laminate flooring is perfect for the DIYer who dreams about low-maintenance hardwood flooring at an affordable cost. Laminate flooring can also mimic hardwood flooring, right down to the texture, color and graining of real wood. From extreme durability to new waterproof options, there are so many benefits to choosing laminate flooring for your home.
However, it's really the low-maintenance care of laminate flooring that makes it extremely appealing for the busy homeowner. For general laminate care and maintenance tips, including preventative maintenance and things to avoid, consider the following:
When it comes time to clean your laminate flooring, always check your manufacturer's guidelines first, since not all laminate flooring is created equal. Many brands, including Mohawk Flooring and Shaw Floors, have care and maintenance tips online; they also sell specialty hard surface floor cleaners designed to work best with their laminate flooring. We sell these floor cleaners at all of our store locations; reach out to us here with any laminate flooring care and maintenance questions, and to see if we have a floor cleaner from your manufacturer in stock.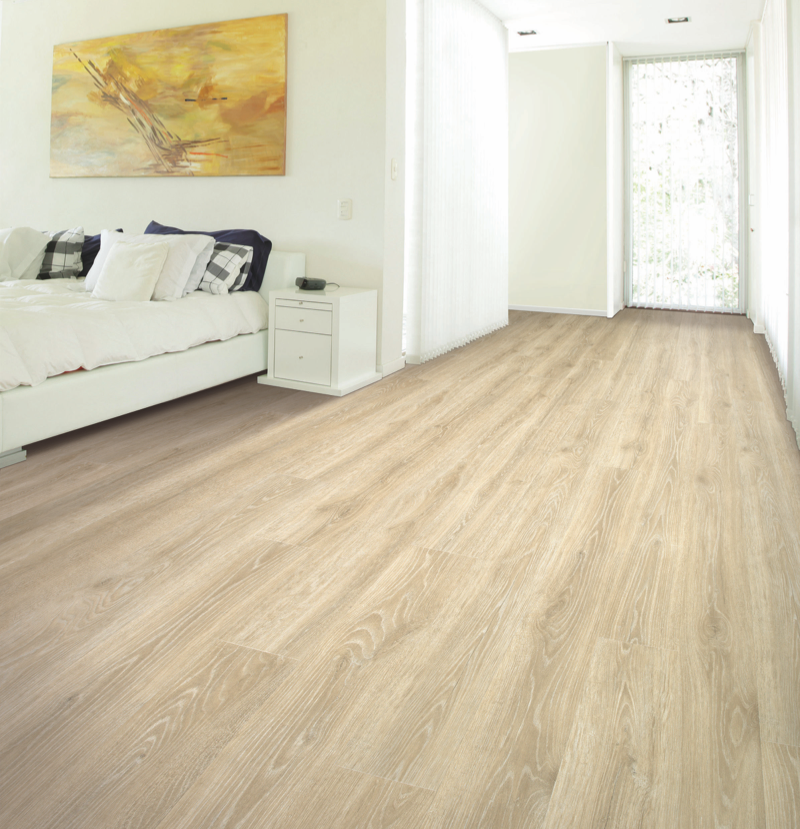 General care and maintenance tips for your new laminate flooring includes:
Preventative Maintenance
Protect your flooring from heavy appliances and furnishings by placing them on top of high-quality floor mats and protective pads.
Place floor mats at the entrance to rooms to capture dirt and grit before they get tracked across your flooring.
Consider removing your shoes before walking across your flooring; getting into the habit of removing your shoes and stacking them on a shoe rack at the entrance way to your home will help reduce wear on your laminate floors.
UV-rays and excessive heat from the sun can cause fade marks on some laminate flooring. Draw the shades or curtains during the day and over the summer months to help protect your laminate flooring from sun damage.
Cleaning Tips
Establish a regular flooring maintenance schedule so you're consistently caring for your laminate flooring.
Use a manufacturer-recommended vacuum cleaner designed to work on hard surface flooring or use a dust mop; sweeping with a traditional broom is not the best way to remove dust particles, dirt and grit from your laminate flooring.
Unless your laminate flooring is waterproof, never pour water directly onto your floors. Excessive moisture on your laminate flooring can warp the planks and seep in between floorboards, causing damage to your sub floor. Instead, spray hard surface cleaner onto a cloth and apply directly, or wring out a traditional mop so that it's just moist. Your floor should be dry within minutes of mopping.
To keep your glossy laminate flooring looking shiny and streak-free, buff your floors with either a dry microfiber mop head or use an absorbent cleaning cloth.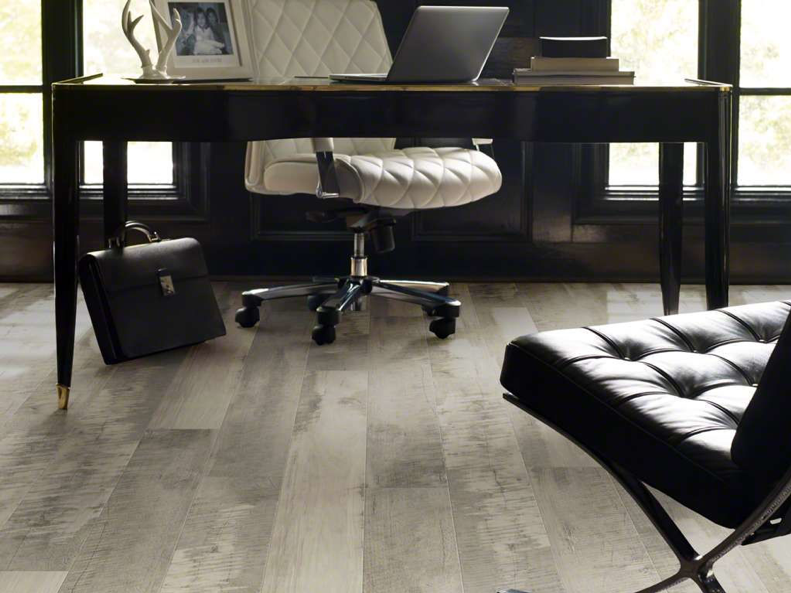 Always Avoid
Leaving spills to languish on your non-waterproof laminate flooring. Wipe up water spills immediately, then dry the area with an absorbent cleaning cloth or towel. If it's a liquid spill that could stain, use a manufacturer-approved laminate floor cleaner to spot-clean the area.
Never harshly scrape away at spilled wax, chewing gum or other tough substances; you could accidentally leave behind scratch marks on your laminate flooring. Instead, ice the substance first, then gently pry away with a credit card or plastic scraper.
Don't sand down your laminate flooring when dealing with damaged planks. Instead, replace any damaged planks completely. With interlocking technology, it's easy to replace damaged planks instead of having to redo your entire floor.
Following a low-maintenance and consistent care & cleaning routine will ensure the longevity of your new laminate flooring. Shop online for laminate flooring options from some of the leading brands, including new waterproof laminate.