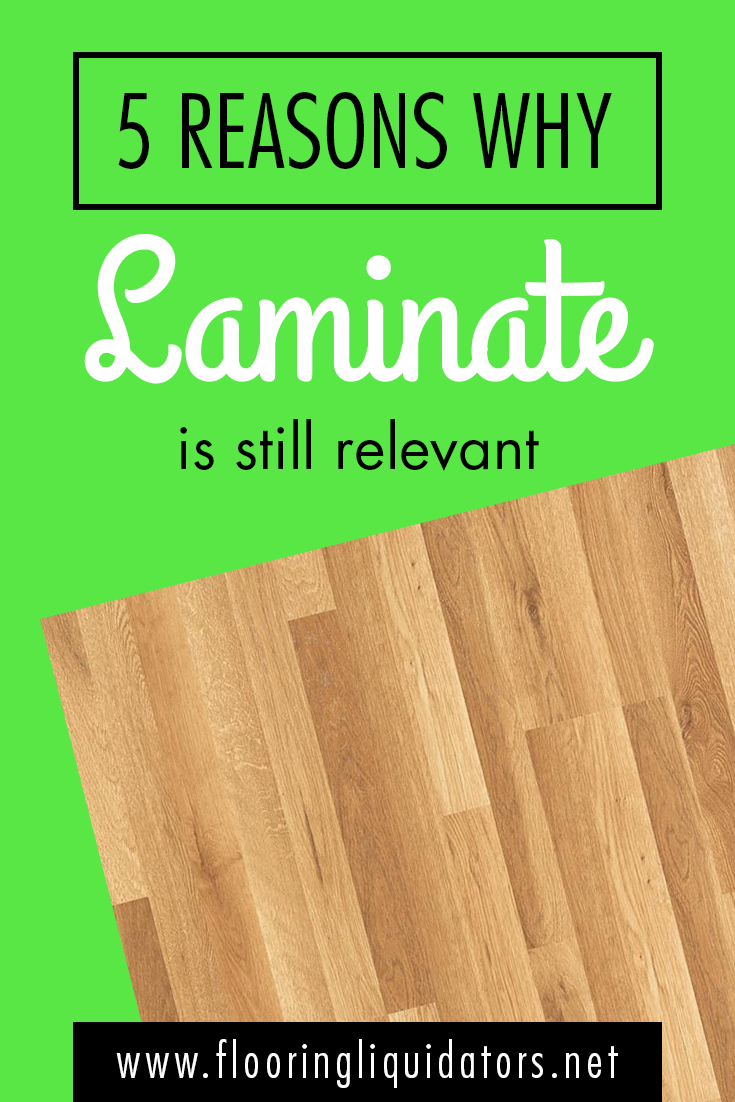 With Vinyl Plank flooring taking the world by storm, I'm often asked, why would I choose laminate anymore?
1. Performance
Laminate resists scratches, stains, fading, surface spills and more, making it one of the best performing floors overall. In fact, other than ceramic tile, laminate flooring can stand up to the wear and tear of daily living for any family. While it's not 'as water proof as vinyl (see point 3)' it has a superior scratch resistance. Commercial grade options also give you that added protection for higher traffic locations for you home or light retail application.
2. More Styles at Lower Prices
Realistic laminate visuals emulate higher-end hardwood, ceramic tile and stone, and costs less. New embossed-in-register techniques, high-definition printing, higher pattern repeat and nature-inspired designs make laminate one of the most realistic flooring options out there. And since laminate has been in the market for decades, there are more choices for the consumer from all of the major manufacturers, Shaw, Quick Step, Mannington, Mohawk and Armstrong.
3. Water Resistance
New water-resistant laminates can be used in any room of the house without fear of common household spills, up to 72 hours worth. Pets? No problem. This same water resistance allows laminate flooring to be used above or even below grade level for even greater flexibility. (Flooring Liquidators always recommends a moisture barrier for below grade installations). So have no fear, go ahead and put laminate in your kitchen, you'll be glad you did.
4. Done Quickly
You can walk on your new laminate floor immediately after it's installed. Which means less disruption, allowing you to get back to your normal routine and regular activities. Most installers can install a living room / kitchen area in one day.
5. Made for the DIY'er
Advanced click locking systems makes laminate one of the easiest floors to install. With the right tools and some guidance (give us a call or check out YouTube), most people can install a laminate floor themselves -- saving a lot of money in return.
At Flooring Liquidators we have a whole line of water resistant laminate in a style that is right for you. Check them out here!