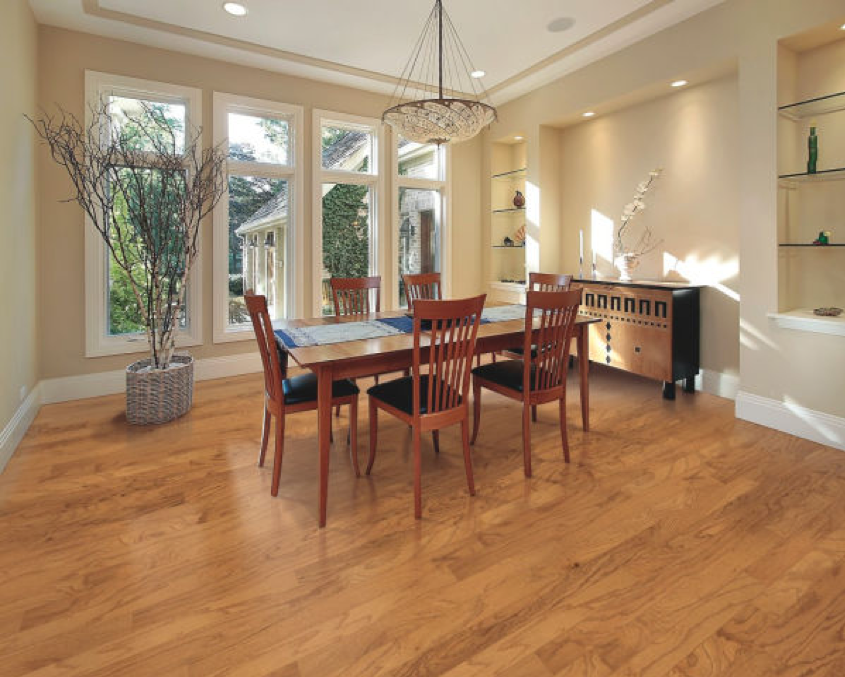 Q: "Is engineered hardwood real or fake wood?"
A: Engineered hardwood floors are real wood, just not constructed the same way as solid hardwood floors.
Engineered hardwood flooring was originally created to offer consumers an alternative option to solid hardwood flooring by today's leading flooring manufacturers, and it has become an extremely popular substitute ever since. It's no surprise why: engineered hardwood flooring looks just like solid hardwood flooring but it has far better durability than solid hardwood, is more resilient to moisture, easier to install, and offers almost the same resale value.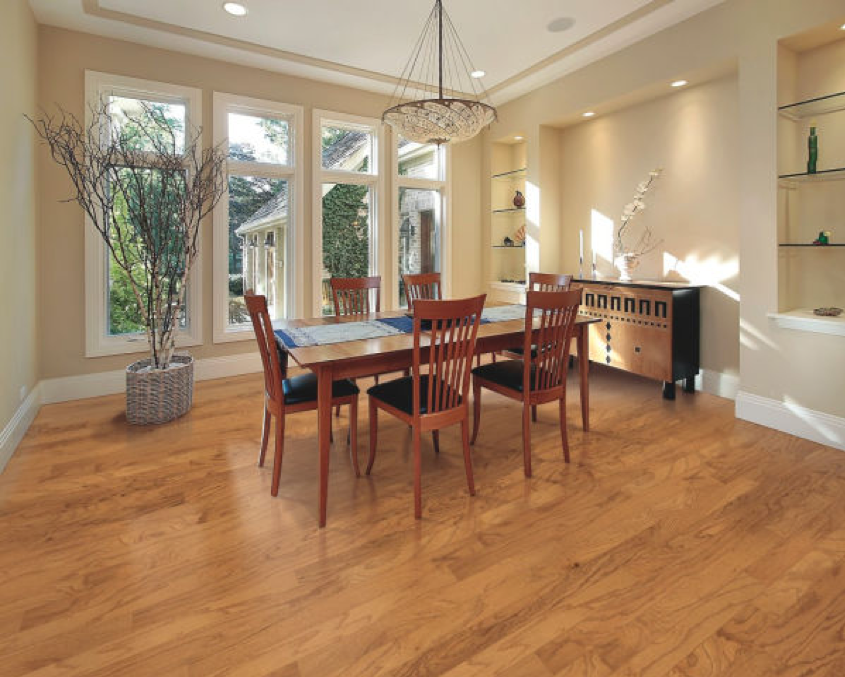 It's important to understand that engineered hardwood flooring is, in fact, made out of real wood; it's actually a layered product made of a thin slice of hardwood on top of a base of high-quality plywood. Think of it as a wood sandwich; each plank or board of flooring is comprised of layers of quality plywood glued together and toped at surface level by a thin layer of hardwood.
Plywood is comprised of thin layers of wood that has been shaved off of logs of hardwood or softwood called veneers that are then glued together with an adhesive. When used in engineered hardwood flooring, the thickness of each plank or board can range from 3/8-inch to ½-inch while standard widths are 3 ¼ inch and plank sizes starting at 5 inches wide. This makes engineered hardwood planks thinner than solid hardwood boards.
The features & benefits of engineered hardwood floors
There are numerous reasons to choose engineered hardwood flooring over solid hardwood flooring, with moisture being the most important differentiating factor. Unlike with solid hardwood flooring, engineered wood is much more resilient at dealing with moisture because of the high-quality plywood. It won't bow or cup to moisture as easily, making it a great solution for below-grade flooring for finished basements, an environment where solid hardwood tends to get damaged easily.
Keep in mind, however, that because engineered hardwood floors have a thinner construction, they cannot be refinished as many times as solid hardwood floors. This means that their overall lifespan tends to be shorter than that of solid hardwood floors.
If you're still wondering if engineered hardwood flooring is the right option for your home and family, visit our engineered hardwood page for addition information or to shop our extensive selection of beautiful engineered wood flooring.