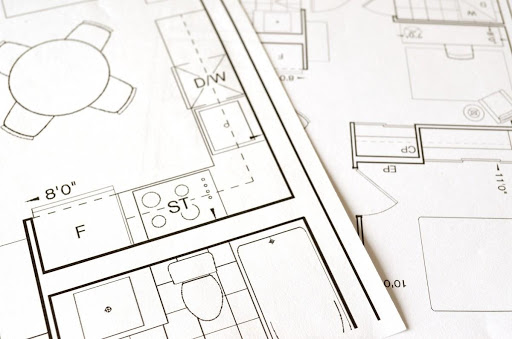 So many people imagine designing their dream home – but every year, a tiny fraction of a percent of people actually bring those dreams to life.
Building a home, however – or the sometimes less daunting task of remodeling an existing one – is more attainable and affordable for many folks than they realize. A core obstacle for a lot of people is laying out the new home floor plan.
We've got some tips to help you overcome this hurdle, especially when it comes to flooring.
Floor plans and planning your floors
Used in architecture, floor plans show the relationship between each room in a home, helping to visualize the spaces within a potential home and the flow that may or may not exist between them.
Floor plans of houses typically don't account for specific finishing components. On one hand, this is good – you should ultimately make your decision about a home based on the layout, and whether you can envision yourself and your family living comfortably within it.
However, floors are a key design element, and whether you're designing a new home or remodeling an older one, you likely have at least some idea of what type of flooring you'd like to have in certain spaces.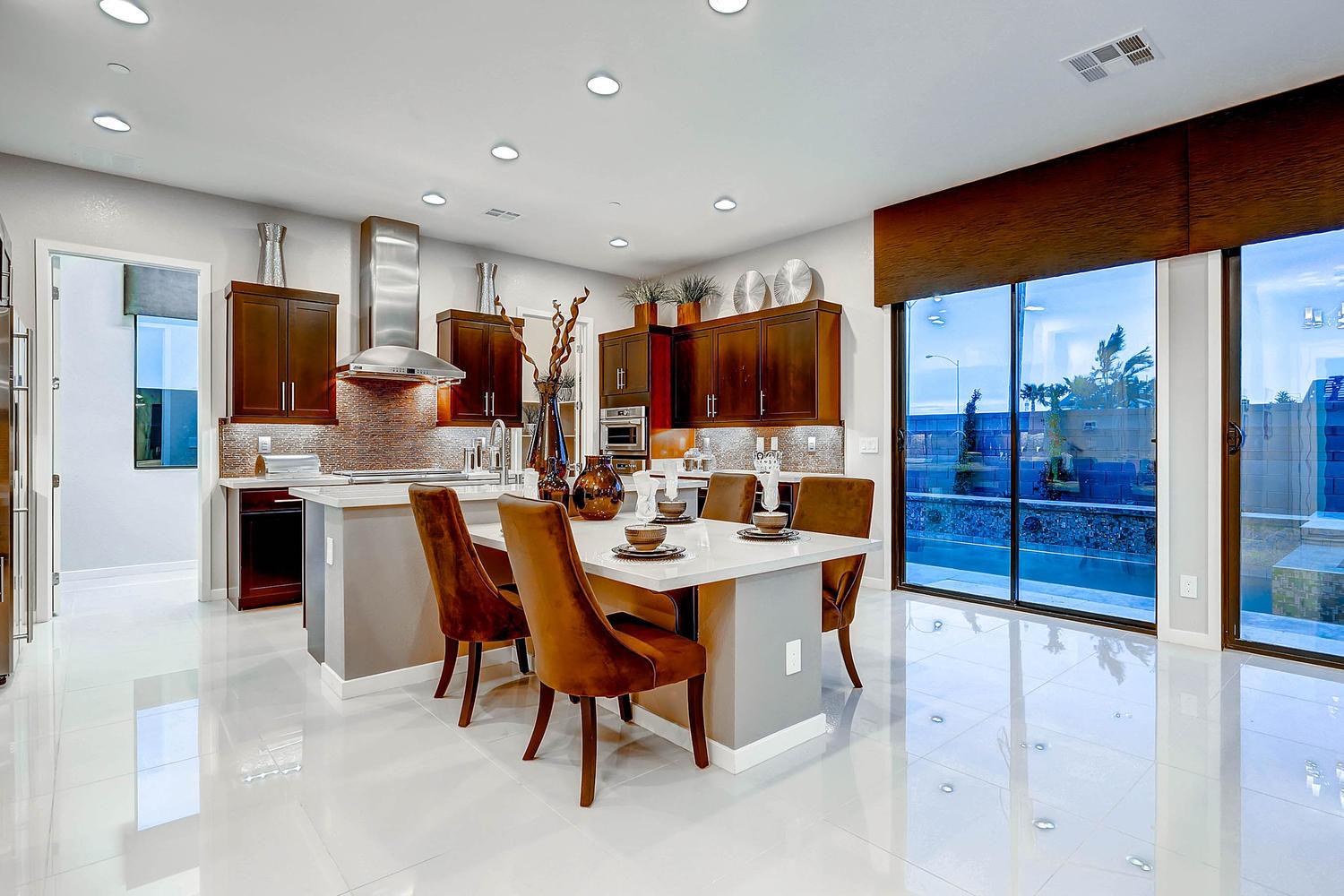 Your 5-year plan (and your 10-year plan!)
Your first consideration above all else should be the size of your new home. Think about what size might best suit your family's specific needs and lifestyle. For example, how many bedrooms and bathrooms will you need for both your family members and for anticipated guests?
Beyond that, whether you're buying a home or designing one, you should have the long-term in mind. Will the new home be big enough if you and your partner decide to have a child (or two, or three)? On the other end of the spectrum, will the home be too big once your older children have all moved out?
With the future in mind, look towards having flexible room designs. You might benefit from having a guest room that could be converted into a bedroom for additional kids, or a home office with adjoining bath that could double as a guest room when family visits for the holidays.
The key to truly flexible designs is to have floors that suit all the potential intended purposes of the room you're designing. More on that soon.
Types of modern house floor plans
You'll need to determine whether the area you live in is best suited for a single family home (which often comes with outdoor space like a yard), an attached home or condo, or another dwelling type. Consult local real estate and design professionals to ensure that the building or renovation project you want to take on is feasible on the land or in the neighborhood you've chosen, both legally and financially.
Regardless of the type of dwelling you choose, most modern homes can be placed into one of two very broad categories:
Traditional floor plans, which are compartmentalized into separate rooms
Open concept floor plans, which have fewer walls and large, flowing spaces
Design tip: For open floor plans, try to use one material in as many areas as you can. This will help you maintain the large, wide-open feel and avoid awkward, choppy barriers.
Choosing flooring for every room
While you're forming an idea about the type of home and floor plan that you want to design, start to think about flooring as well. You likely don't think about floors too often – they're a seemingly passive part of home design.
Floors, however, contribute to far more than just the look of each room. Consider how certain types of flooring can work in tandem with your floor plan improve your lifestyle. Below, we'll give you some examples of how some major categories of flooring might play into your design.
Carpet is soft, cozy and luxurious, making it well-suited to places of rest. Work carpet into your family room or master bedroom floor plans and create soft areas to sit and hang out with family and friends, and comfortable spaces to wake up to and unwind in.
Obviously, bedrooms are traditional, enclosed spaces, but family rooms, great rooms and living rooms can be a central part of an open floor plan. Keep in mind that carpet, while comfortable, can be more difficult to keep clean, meaning you may want to opt for a hard surface if you're designing an open concept home.

Design tip:
If you have a large home with spare rooms that could be converted into bedrooms later on, carpet may be a good choice!
Hardwood gives off a warm and homey look that many are fond of for entryways and gathering spaces.
In open concept homes, hardwood is a perfect choice – it works well in kitchens thanks to its stain-resistance, in family rooms because of its ability to retain warmth, and in dining rooms because of its elegant appearance.
If you're designing a study, home office, sitting room or other more private space, hardwood is another great fit. It's a welcoming touch that encourages people to want to spend time in the spaces it creates.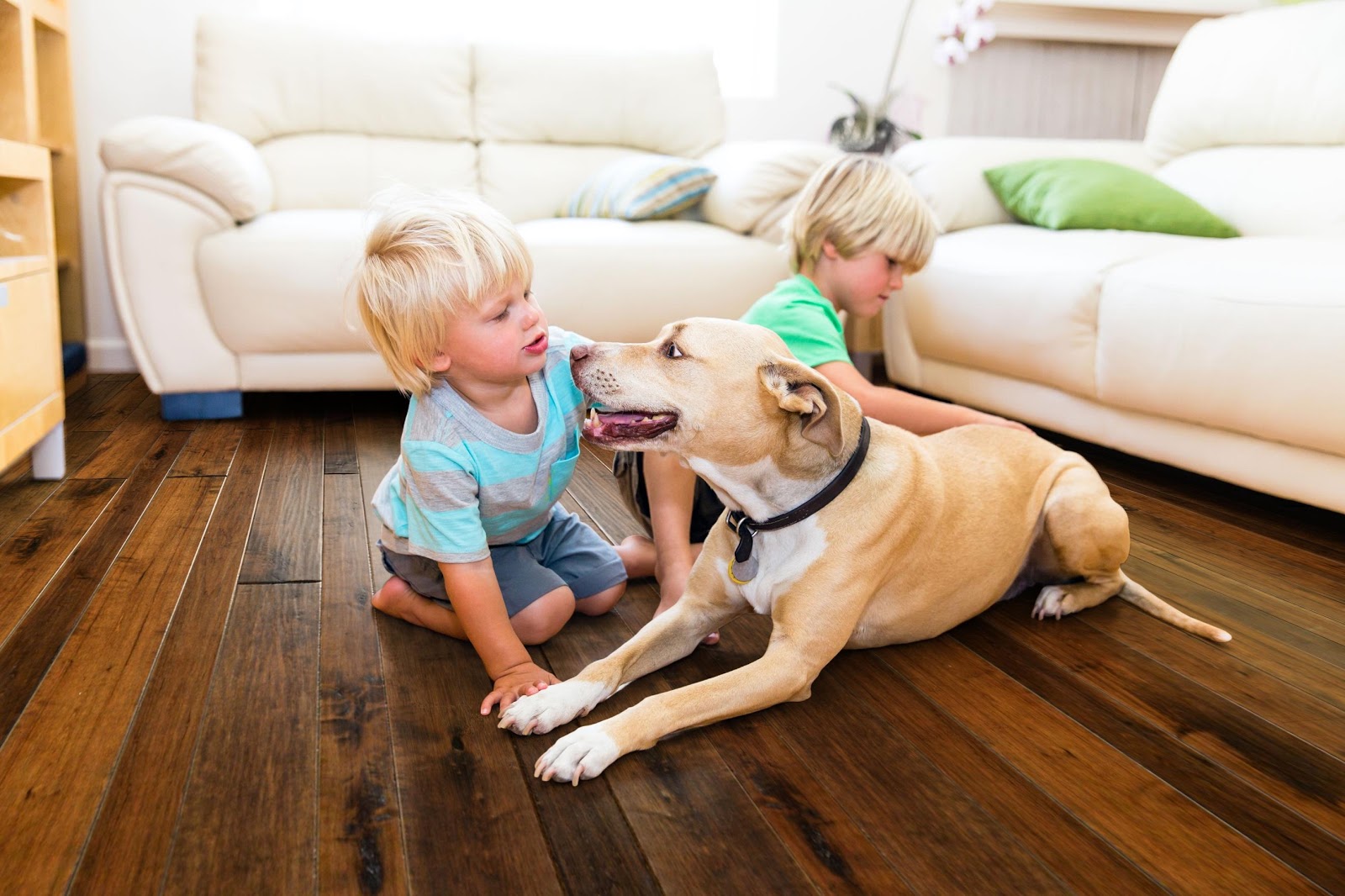 Tile is a more refined type of flooring that, when finished, stands up to moisture quite well. The latter attribute makes it a great option in kitchens, bathrooms and laundry rooms, where spills are most likely to occur.
One design choice to avoid at all costs is the use of tile to cover an open concept floor plan. It's the coldest type of flooring and doesn't always feel great to walk on in the mornings or in colder months.
The exception to this rule is natural stone, which typically has more texture and warmer tones than many glazed ceramic tiles. Try pairing stone with large area rugs to create the soft spaces you'd otherwise be missing, and to define seating arrangements in open concept floor plans.
Waterproof vinyl & laminate are two relatively new categories that are making their way into more and more homes – and with good reason! They bring all of the beauty and texture of natural hardwood and tile flooring in a very realistic, easy-to-install, and affordable package.
These floors work well in many of the places that hardwood can't – below grade spaces such as finished basements can get the hardwood treatment thanks to waterproof vinyl planks, as can bathrooms.
Because these floors are warmer and more forgiving underfoot than other hard surfaces, they also work well to cover large, open floor plans.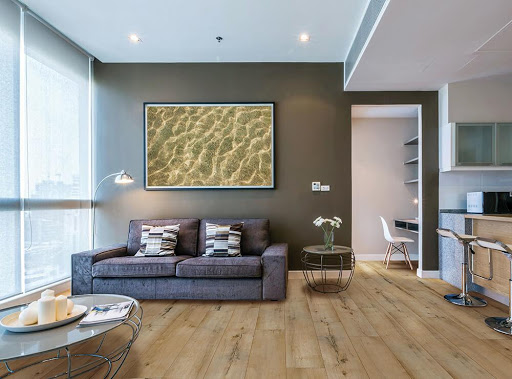 No matter your plans, Flooring Liquidators has the solutions
If you're feeling inspired to tackle your next building or remodeling project, or if you're gearing up to buy a new home, we invite you to explore the huge catalog of options at your disposal here at Flooring Liquidators, either on our website or in-person at one of our California locations.
We look forward to helping you find your new floors!