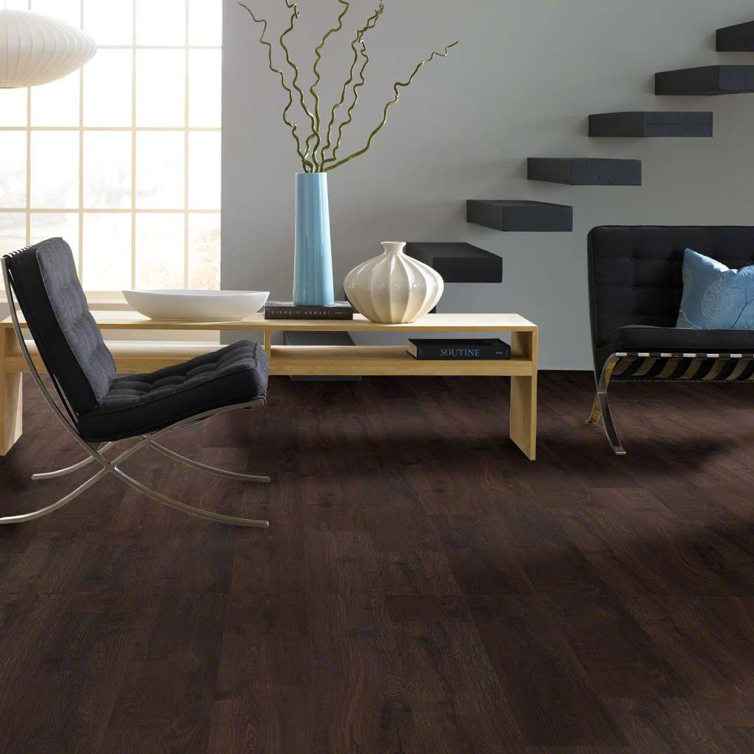 What's on your flooring wish list? Maybe you're looking for the stylish look of authentic materials. Perhaps you need something durable that will stand up to messes and a busy lifestyle. Or you may be on a budget, looking for an affordable solution that you can install yourself.
Thanks to modern innovations in flooring production, you can choose from flooring designs that check all the boxes. The Floorte collection of luxury vinyl flooring by Shaw is one such innovation.
We're here to walk you through what makes Shaw Floorte stand out from the competition.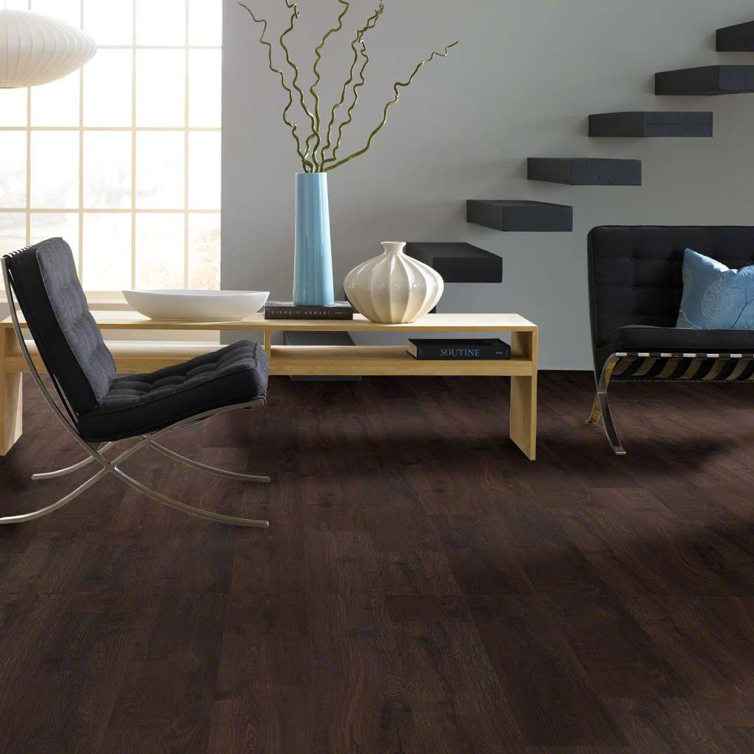 Backed by a history of quality
If you've been in and around the home improvement industry, you may recognize most or all of the brands we carry at Flooring Liquidators – but if you aren't as experienced in the realm of floor buying, all you want to know is which names you can trust, and why.
Shaw Industries Group, Inc. is the world's largest manufacturer of carpeting, employing more than 22,000 people worldwide. Headquartered in Dalton, GA, Shaw has its roots as a small, family-owned business that began in 1946.
Today, Shaw is one of America's largest corporations, producing carpet, hardwood, laminate, vinyl, tile & stone flooring. In 2014, Shaw introduced Floorte into the fast-growing luxury vinyl tile market, bringing with it new technologies that have been improving ever since.
Several styles to sample
Floorte is a collection of several types of Shaw luxury vinyl flooring, which means you have a huge array of options when it comes to color, size, and style. Flooring Liquidators carries more than a dozen Floorte styles, so we'll give you a taste of just a few of our favorites to help you distinguish between the subtle differences in each.
For the time-tested, traditional look: Floorte Classico Plank is one of our best-selling wood-look luxury vinyl solutions, in part because of its sheer versatility. Classico is designed to mimic in all of today's most sought-after hardwood colors and species, so it works well with tons of different decorating styles. This Shaw classic is easy to use, strong & durable, and flexible enough to conceal imperfections of the floor beneath, meaning less prep is needed ahead of installation.
For the style-minded trendsetter: Mixed width flooring is one of today's most popular looks. Floorte Alto Mix Plus delivers both mixed widths and lengths in 4 distinct plank sizes, allowing you to create a custom design with beautifully realistic hardwood planks.
For the budget-conscious designer: If you want to capture the great features of Floorte in a more budget-friendly option, we have a solution for you as well. Floorte Valore Plank is the new value plank in the Floorte collection, featuring attractive wood designs in appealing colors.
No matter what design direction you choose to take, all Shaw Floorte products are available with an easy-to-use Fold-n-go locking system for very quick & affordable installation. This precision-engineered technology is simple enough that anyone with the right tools can perform a DIY installation, saving even more on costs!
Each entry in the Shaw Floorte collection is also waterproof, featuring an attached pad that creates a moisture barrier and allows you to install your vinyl floors in any room. This includes kitchens, bathrooms, basements and laundry rooms where real wood would be impractical due to the possibility of moisture damage.
Waterproof floors are here to stay
Floorte is packed with impressive technology and beauty, but it's also not the only waterproof flooring option out there! As more and more home and business owners take notice of the affordable, durable new category, the trend continues to build and floors continue to get better and better!
We offer more waterproof flooring collections beyond Shaw Floorte, including COREtec waterproof vinyl by USFloors. You won't find any Shaw waterproof laminate flooring in our store (only vinyl), but you will find waterproof laminate from several other trusted brands, including the beautiful new generation of laminate wood from QuickStep. No matter which you choose, we offer free samples and nationwide shipping on all of our waterproof solutions.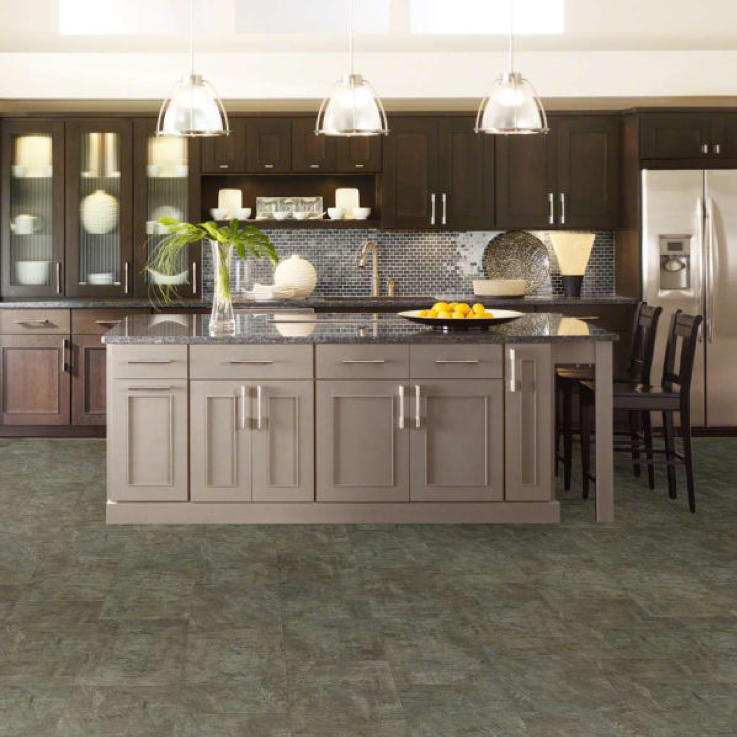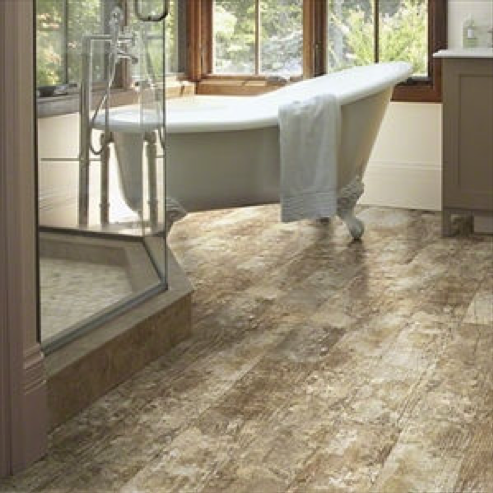 What's all the rage about vinyl?
You may be wondering: what makes vinyl flooring different from other types?
One key feature is the protective backing layer that gives vinyl its water-resistant (or, in the case of Floorte, waterproof) properties. This durable layer also protects the floor from warping due to airborne moisture and temperature changes.
On the other side of vinyl is a clear, protective wear layer. This surface further protects vinyl and gives it the added resistance to stains and scratching, making it perfect for families with kids and pets. Vinyl's ability to stand up to common wear and tear makes it the ideal flooring for active households that experience heavy foot traffic.
Vinyl is a synthetic material, even though it may look like real hardwood, ceramic or stone tiles. The sheer possibilities when it comes to visuals on vinyl make it very versatile in terms of design. Because it's easy to install anywhere, it's also an intuitive solution for any room in your home, from kitchens and bathrooms to bedrooms and dens, and even in cooler areas like basements! No matter where you put it, vinyl flooring will retain its beauty through normal changes in temperature, light and humidity.
Finally, vinyl is affordable! You'll be hard pressed to find such a realistically beautiful product with such a long list of beneficial features that doesn't also break the bank, but waterproof vinyl is a smart investment. The Shaw Floorte warranty lasts for a decade or more depending on the size you choose, so you can be sure that the purchase you make will last you for many years without damage when cared for properly.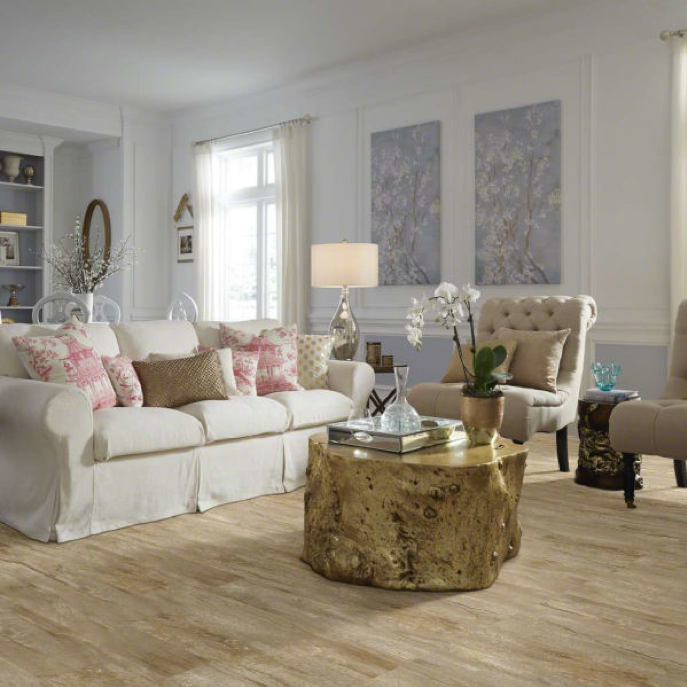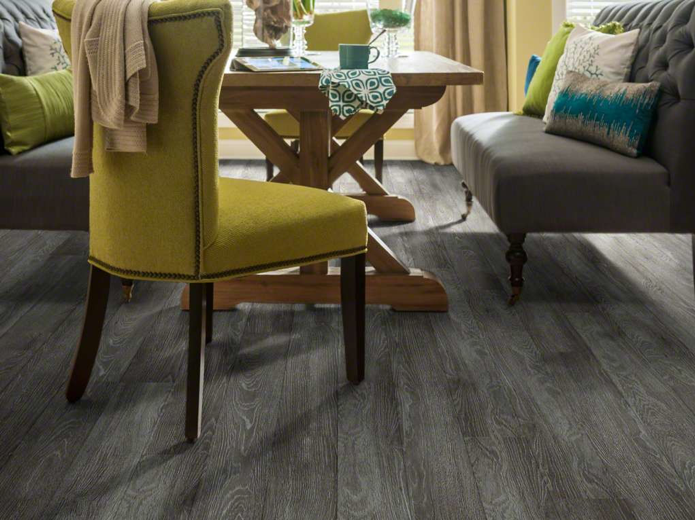 Find more at Flooring Liquidators
Floorte is not the only Shaw vinyl plank flooring available from Flooring Liquidators. Explore several other collections to find the color and look for which you're searching to match your budget. Shop online, compare free samples, and have your new flooring shipped directly to your door, anywhere in the contiguous United States.