Introducing the Flooring Liquidators Blog
Welcome to the Flooring Liquidators blog, a new feature where our team will answer your flooring questions, introduce new products and more! We hope the blog will be a valuable resource for you throughout your journey to find the perfect new floors for your home.
---
If you're new to our blog, welcome! Allow us to introduce ourselves.
When owner & president Steve Kellogg first got Flooring Liquidators off the ground, the Internet was still in its infancy. His goal was to provide our customers with an unbeatable combination of high-quality customer service and affordable premium flooring.
20 years later, that goal hasn't changed. We've since evolved into your one-stop shop for the lowest prices on flooring available online.

Our many products & brands
We proudly offer an extensive online catalog of every major type of flooring, available from the finest brands with names you'll be able to trust. Before you dive in for yourself, we'll give you a taste of some of the options at your disposal.
The beauty of hardwood
The look & feel of real hardwood has always been a popular choice, and for good reason! It's beautiful, natural, and lasts longer than almost any other type of flooring.
Bring the tradition home with our collection of both solid and engineered hardwood floors from trusted brands. Solid wood performs well on or above grade and can be sanded down and refinished when damaged or worn, while the multi-layered construction of engineered hardwood planks is suited to stand up to changes in moisture & temperature that can damage solid wood.
One of our favorite products, Armstrong Luxe plank, is an engineered wood from North America's #1 manufacturer of wood flooring. Luxe combines beauty & brawn, offering a stunning look that resists water and scratches thanks to its advanced protective coating.
The luxury of vinyl
You may have walked on vinyl without even realizing it! It's a beautiful, often waterproof synthetic material used in many modern floors because of its incredible durability, affordability and realism.
Vinyl products like COREtec Plus by US Floors and Shaw Floorte are designed to perfectly mimic the look and feel of your favorite types of hardwood, stone tile and another natural flooring. Both are 100% waterproof some of the of the industry's hottest products on the market.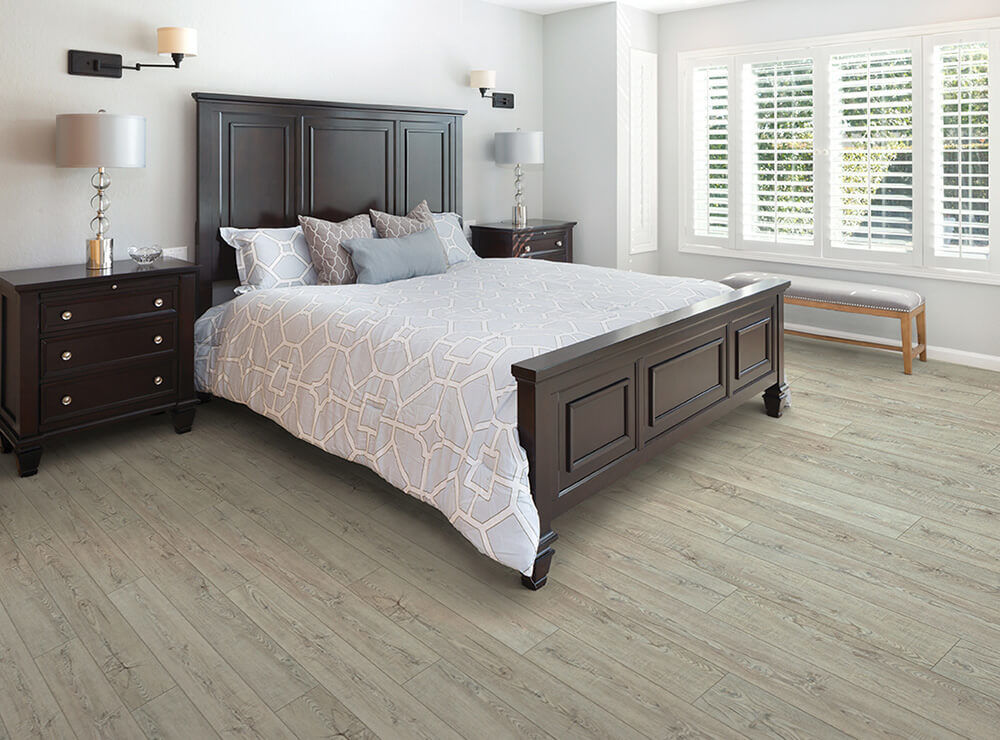 The durability of laminate
Similar to vinyl, laminate is another exceptionally durable material designed to look and feel like natural wood and stone. Affordable and versatile, laminate can be installed anywhere, making it an attractive option for homeowners who wish they could have their favorite hardwood or tile in rooms where it would be otherwise impractical or difficult to install.
One of our favorite products is Quick Step laminate, consisting of a waterproof laminate wood that perfectly balances the beauty we love with the long-lasting durability & performance we crave in a modern floor.
The stylish customization of area rugs
While technically not a type of flooring, area rugs are an important part of any design. Rugs don't just exist to look good (although they do!) They're a floor covering that protects the surface underneath, offering a soft and comfortable space that can help you frame a seating area or other furniture arrangement.
Finding an area rug that matches your design perfectly can seem like a daunting task. You have to sort through an endless array of colors, patterns & sizes to find what you're looking for. That's why we've gather all of the best brands & styles in one place. Our catalog is easy to navigate and helps you narrow down what you're looking for from nearly a dozen leading brands.
The lowest prices anywhere
That's not an exaggeration! To keep your shopping experience convenient & all in one place, we refuse to be beat on price! If you notice that one of our competitors is offering a lower price on a product you're looking for, we want you to be able to get a better deal from us.
That's why we offer the Flooring Liquidators Price Match Guarantee. What does that mean? Simply put, we're able to beat the price of products you'll find sold by national online brands like Amazon, Efloors.com, Regal Hardwoods, FastFloors.com, FlooringInc.com, Best Laminate, DWF TrueHardwoods.com, Carpet Wholesalers, WeShipFloors, RiverwoodsFlooring and Carpet Express, as well as all of our local competitors here in California, both in-store & online.
We want your experience shopping for flooring to be simple & seamless, which is why we strive to be able to offer these deals and help save you the trouble of looking in multiple places for the flooring you need.
Explore our catalog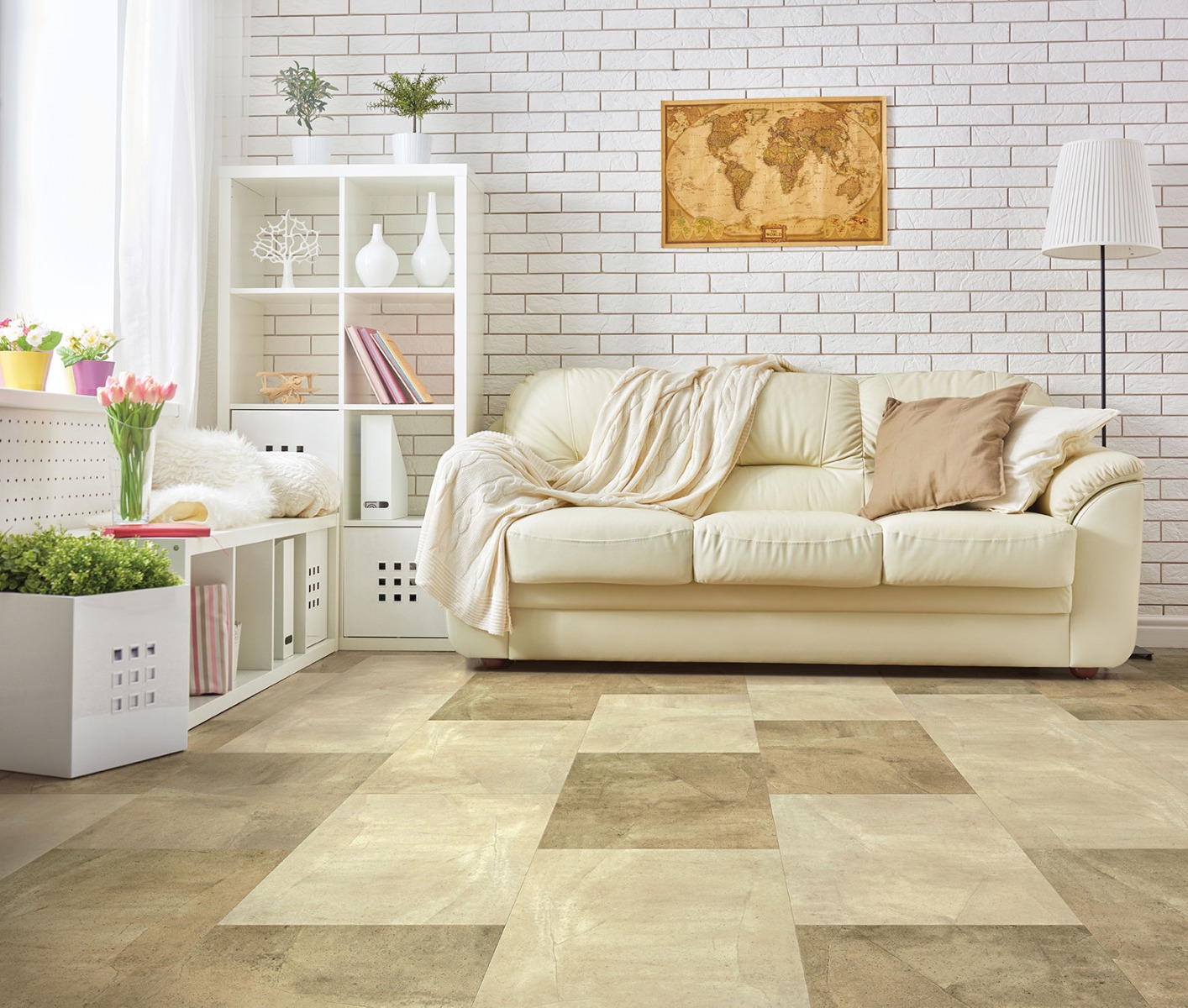 Ready to get started? We hope this post has inspired you with some ideas of where to begin with your next home design project. You can browse our hardwood collection or delve into luxury vinyl flooring to explore your options at the category level. Or, if you want to go a little deeper, try browsing by specific brands like COREtec, Shaw Floorte or Adura LVT.
Our customer service team is standing by to give you a hand via online chat if you find yourself with any questions about Flooring Liquidators or the products we carry. And if you're in California, stop by one of our locations – we have over a dozen spread all throughout the state.