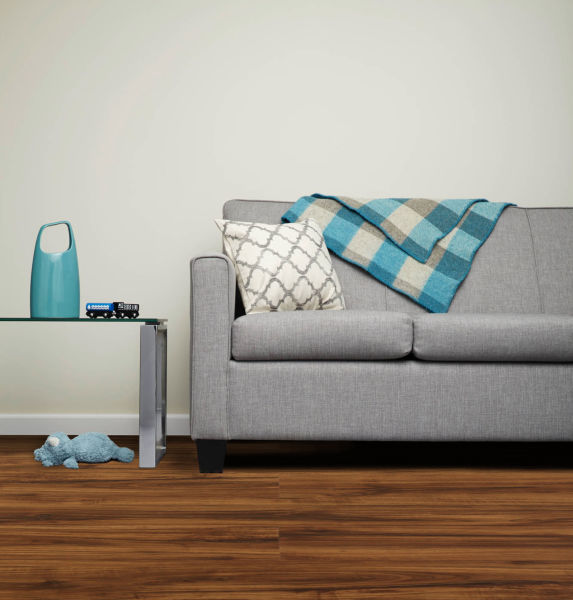 As a homeowner, you are constantly balancing the requirements of home projects while trying to stay within your budget. This careful dynamic certainly extends to purchasing new flooring, especially if you weren't planning on making that purchase. It's already overwhelming to consider all of your options; now, you want to find a great deal in the process. Should you go with the more recognized, costlier product? Or, should you go with the store brand at a better value? Here's our take on house brands versus name brands, and why it's worth considering a house brand.
Affordability
If you're looking to stay within budget, a house brand will have a friendlier price tag and will help you save. Name brands, especially high-end labels, carry reputations that allow manufacturers to charge for a certain lifestyle. While there's something to be said about a recognizable name, there's something to be said about saving money, too, and the house brand might be the better choice for your family.
Quality
Does this look good? Will this last long? These are two of the most important questions we ask when purchasing new flooring. When visiting a showroom, take the time to compare products from the name brand as well as the house brand. Look at texture and color and try to learn more about the construction process for each. Unbeknownst to many customers, house brands are usually produced in the same facilities, using the same methods, and are every bit as high-quality when compared to name brands. Lifetime Floors, for example, is a house brand here at Flooring Liquidators. In addition to quality laminate and beautiful wood look tile, Lifetime Floors manufactures our high-quality Toughlock luxury vinyl, which is built to withstand just about anything life can throw at it! The key is to shop for quality, features, and price over name.
Warranty
We all expect name brand products to come with impressive warranties that cover a wide range of circumstances. While house brand products do tend to come with warranties of their own, they are often not nearly as comprehensive. If you know your home and the potential issues your floors might face, you may prefer to opt for a more affordable product without having to pay for all of that protection. Don't pay for more than what you need!
Ultimately, you should choose a product that meets all of your requirements where price, performance, and style are concerned. With today's technologies and innovations in the flooring industry as a whole, there's no reason you won't fall in love with a house brand! Call the experts at Flooring Liquidators for an even more in-depth look at flooring styles that will serve your home just the way you need them to.