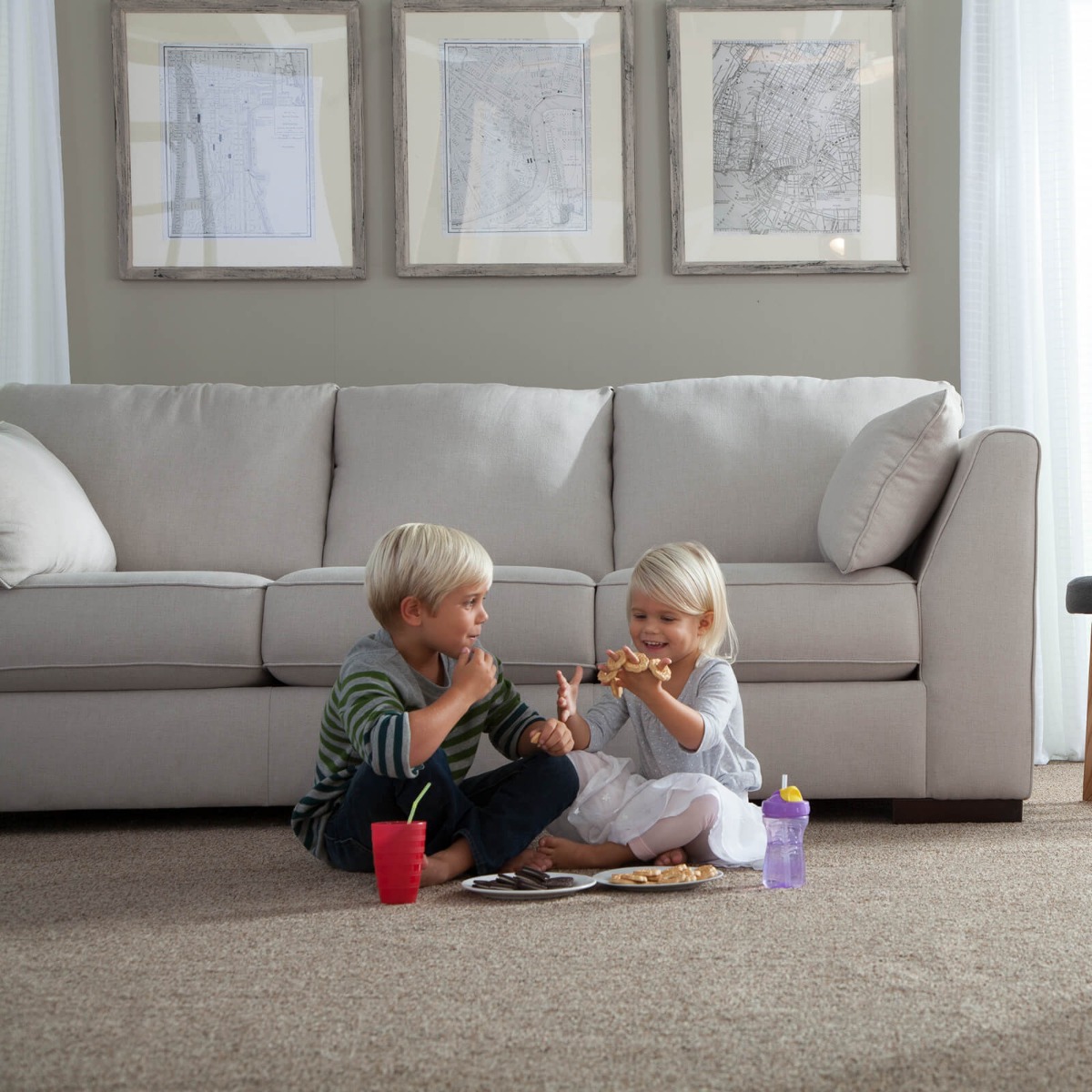 Whether you've got carpets, hardwoods or some other type of hard surface flooring – laminate, LVT – every flooring surface needs to be deep cleaned from time to time. You can pay the pros or you can do it yourself. But how do you know when it's time? And what's the next step? Let's take a look at each surface type.
Carpet should be vacuumed regularly – at least once a week or more, depending on the volume of traffic. If your carpets have never been professionally cleaned, something most manufacturers suggest doing every 12 to 18 months, it's time to deep clean. The only way to perform this is to either purchase or rent a professional-strength carpet cleaner, typically from a grocery store or a big-box home improvement store.
These machines agitate water and shampoo quickly into the carpet and immediately use a powerful suction to pull the water out of the carpet. This second action is very important to keep the carpet from mildewing during the drying process.
Before you deep clean your carpets:
Test for colorfastness in an inconspicuous area like a closet. Moisten a towel with water and some of the cleaning solution, then gently apply it to the carpet. If it discolors your carpet, don't use it!
Remove as much furniture as possible. Protect the legs of the furniture you can't remove with foil or plastic wrap.
Vacuum the carpet thoroughly, pre-treating any stains.
Make sure the rooms are well-ventilated.
Don't use too much water or shampoo.
Allow the carpets to dry completely before walking on them.
Like carpets, hardwood floors require regular maintenance – sweeping up dirt and debris with a broom or vacuum daily is the bare minimum. Get rid of dust bunnies by pulling out the Swiffer or dust mop once a week. Keep scratches to a minimum by placing felt pads on the feet of your furnishings.
Plan to deep clean your hardwood floors at least four to six times a year. Here's how:
Sweep or vacuum to pick up loose dirt or debris, and don't forget to get into the corners.
Use a damp microfiber mop to pick up extra dirt and grime.
Check with your flooring manufacturer to learn the suggested cleaning product. In most cases, it will be a pH-neutral cleaner. Large amounts of water are a no-no!
Laminate and LVT require regular cleaning – sweeping daily and weekly vacuuming with the soft brush attachment on your vacuum. For deeper cleaning:
Use a damp microfiber mop to clean your laminate/LVT flooring.
Water should be used sparingly on laminate as it can cause warping, swelling, and fading.
Always use cleaning products made especially for laminate/LVT flooring.
Make sure to read through our entire Flooring Liquidators blog for more helpful topics and information to help you care for your favorite flooring materials.