4 Affordable Farmhouse Style Floors
It's no secret that a modern version of Farmhouse style is THE trend right now in home decor. And with good reason, it's not only beautiful, but cozy too! And while the Farmhouse style can seem super pricey to achieve, it doesn't have to break the bank… especially when it comes to flooring!
Here are our top 4 picks of affordable flooring options to achieve a gorgeous Farmhouse look: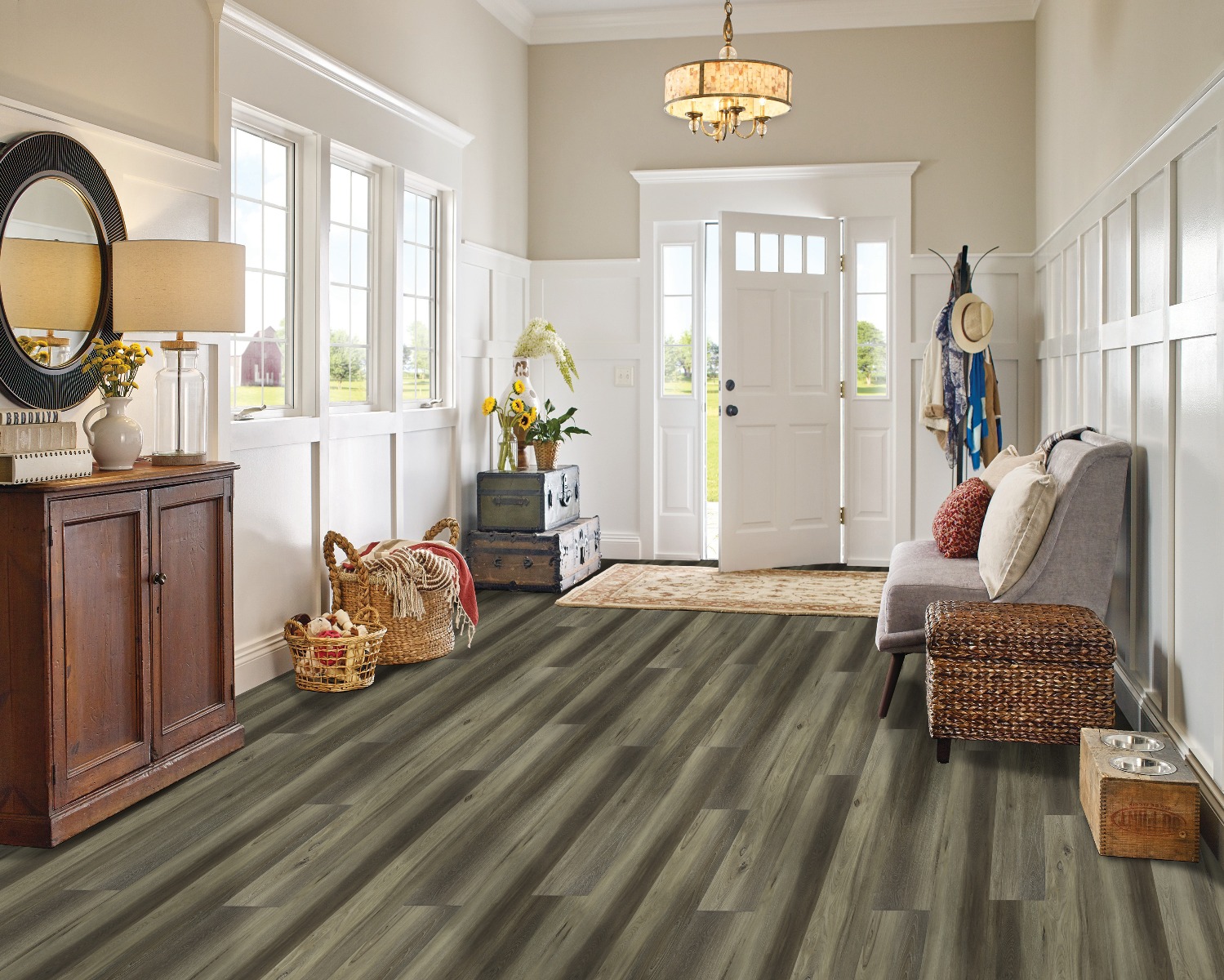 A newer trend within the Farmhouse look is a grey-washed floor. Our Toughlock Apex in Segundo is a wood luxury vinyl that won't put you over budget. It'll be the perfect compliment to a more modern Farmhouse feel, which also being a practical flooring option for a family home. Interested in Toughlock Segundo? Check it out here!
Our Toughlock Apex is the flooring that will give you that classic Farmhouse look. A darker wood hue, this vinyl plank flooring is also completely waterproof! It looks just like reclaimed hardwood, and works great in any room to give it a rustic feel.
If you'd rather go for a laminate floor, our Pioneer XL flooring in Sugar Creek is a great option! Not only is the color amazing the handscrape realistic and the bevels fantastic, but the floor is water resistant with 72 hour moisture protection and has the excellant scratch resistance that laminate flooring is know for! This flooring allows you to have the luxurious farmhouse look even if you have kids and pets! Plus it's affordable too! Check out Sugar Creek here and all of the other colors we in the line.
If you're looking to keep things as realistic as possible, engineered hardwood is an incredible option. Our Danube series flooring in Salzburg has a gorgeous look for an amazingly low price. It's beautiful chestnut color and wire-brushed look will help create a farmhouse vibe in any room! See it here!