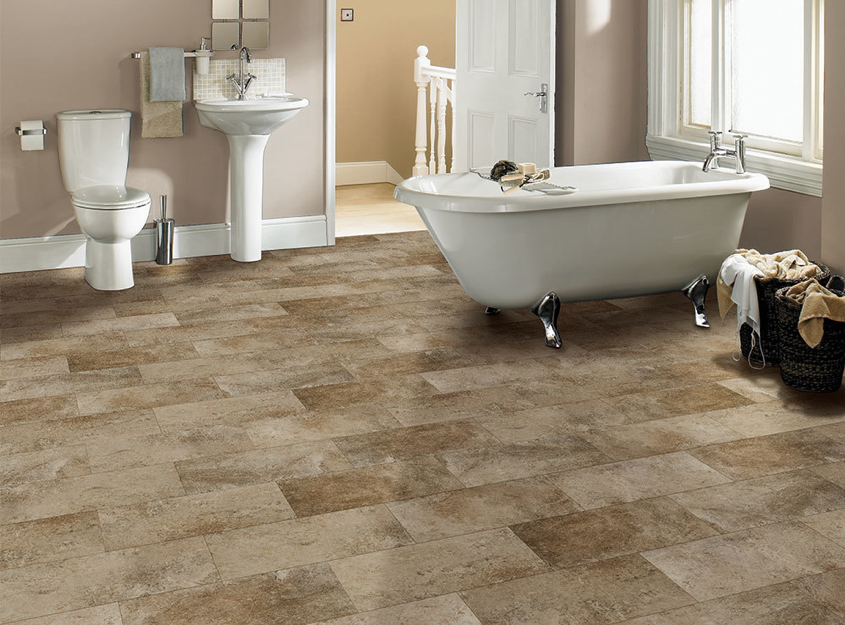 Q: "What flooring is best for the kitchen or bathroom?"
A: There is no single "best" option, but we recommend choosing one of a variety of waterproof flooring solutions.
Every room in your home deserves your care and utmost attention when choosing flooring – after all, your floors are not only the foundation upon which the rest of your design sits, but they're also going to put up with the most wear and tear of any other element, getting walked on daily.
All that said, the floors in your kitchen and bathrooms deserve special attention. These are spaces that have to put up with extra moisture and humidity from steaming pots and showers. Kitchens, specifically, are exposed to tons of opportunities for stains and spills. We often clean these spaces with harsher chemicals such as bleach, which can damage many types of flooring.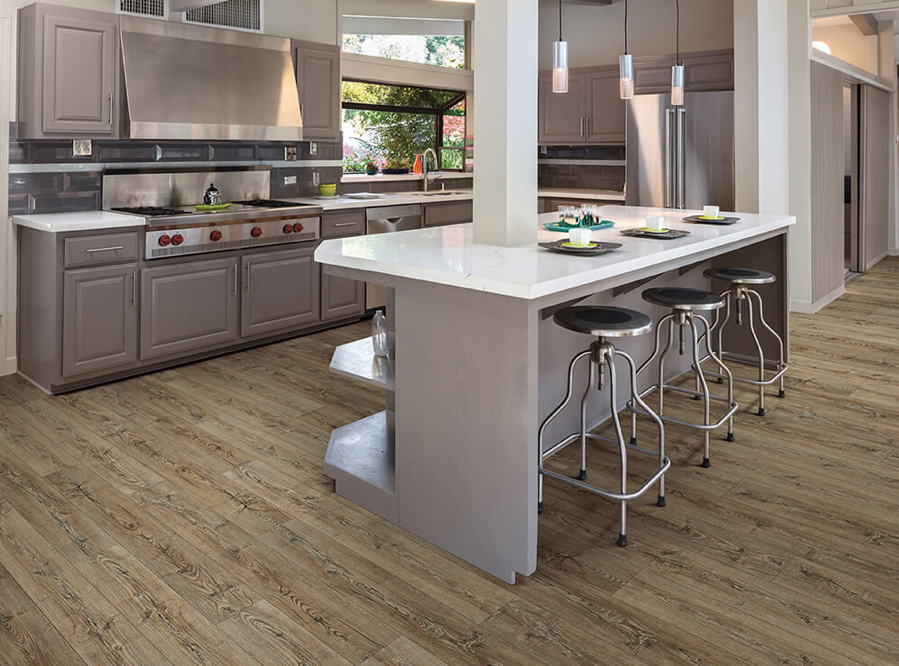 Bathrooms, meanwhile, are where we clean ourselves – and where we relieve ourselves. Urine can make a huge negative impact on the floors around your toilets.
With all that in mind, the best flooring for most kitchens and bathrooms tends to be a waterproof option with plenty of built-in durability. Depending on your style, this could be traditional porcelain tile or wood-look luxury vinyl.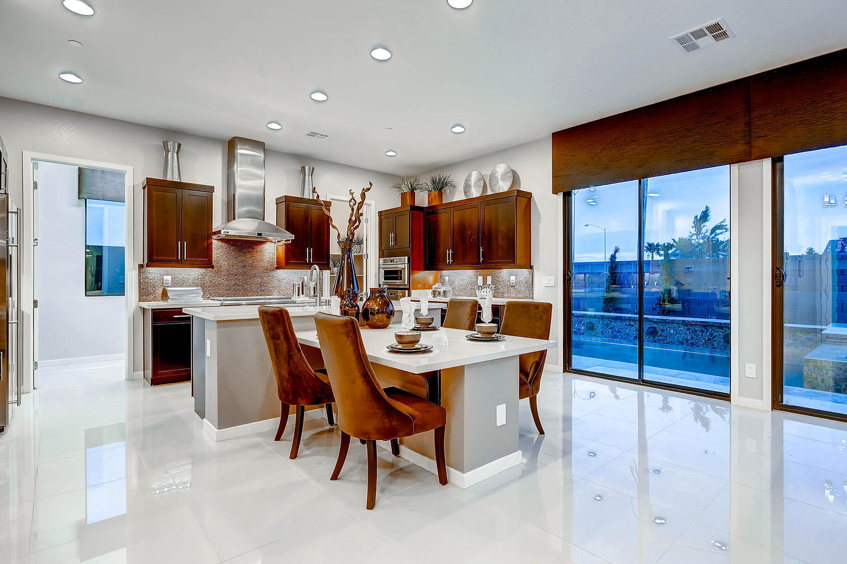 The traditional approach
Ceramic tile is a beautiful option that allows for a practically limitless range of colors, shapes, and sizes. Modern manufacturing has even led to the creation of porcelain tile that replicates the look and feel of natural stone or even hardwood floors, without the fragility and cost.
Porcelain tile is particularly well-suited to kitchen and bathroom spaces due to the extra density, durability and moisture-resistance it brings to the table. Porcelain is perfect for moist, humid environments because it does not allow water or other liquids to penetrate its surface.
Because porcelain is so dense and durable, it also resists scratching and denting, which may be concerns in kitchens where heavy utensils, pots and pans occasionally get dropped.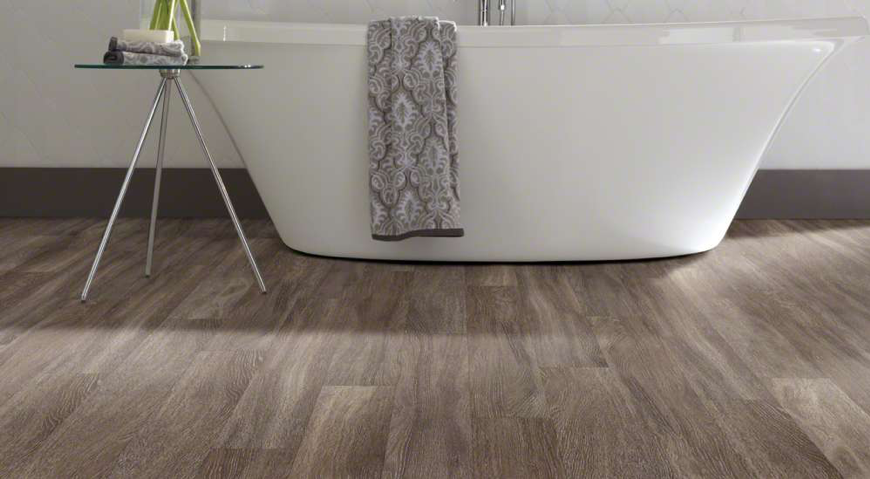 Achieving wood looks in kitchens and bathrooms
We've established that moisture is the chief issue for kitchen and bathroom flooring, so you may have already deduced that natural hardwood flooring is not the ideal surface for these spaces. However, there are ways to get the look and feel of hardwood without using real wood!
The best solution is luxury vinyl plank, or LVP, an easy-to-install solution that is commonly mistaken for real wood by our customers. While not quite as durable as porcelain, you'll find that many of the luxury vinyl products we carry today, such as COREtec and Shaw Floorte, are scratch-resistant, dent-resistant, stain-resistant, and moisture-resistant.
Another great benefit of luxury vinyl is the textured surface. Because these floors are designed to feel like real wood, you'll be able to achieve a natural-feeling wood grain that doubles as traction on slippery floors!