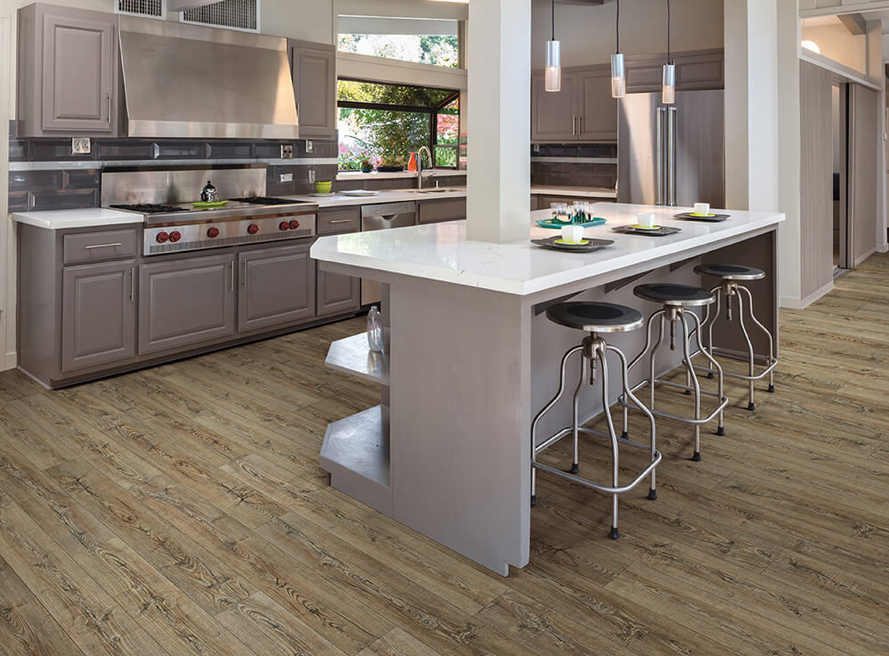 Allow us to introduce you to one of our favorite flooring brands here at Flooring Liquidators: the original COREtec by USFloors.
USFloors and the history of COREtec
Started in the spare bedroom of founder Piet Dossche in 2001, USFloors launched COREtec in 2012 as its first foray into the Luxury Vinyl Tile (LVT) flooring category, which was beginning to grow in popularity.
Seeing an opportunity to create a better floor than what competitors were producing, Dossche and his company chased that vision and ended up creating an entirely unique flooring category. Developed as the original 100% fully waterproof rigid core flooring solution, COREtec features a four-layer construction that embodies the brand's "core" values of strength, style and simplicity.
Ever since its launch, COREtec has been delivering true style and durable construction, with new and innovative products launching all the time.
Today, Flooring Liquidators is proud to offer a wide variety of COREtec and COREtec plus luxury vinyl products in every imaginable style at the lowest prices available online.
So enough listening to us praise COREtec – you're probably wondering why it is we love this product so much. Let's start with style.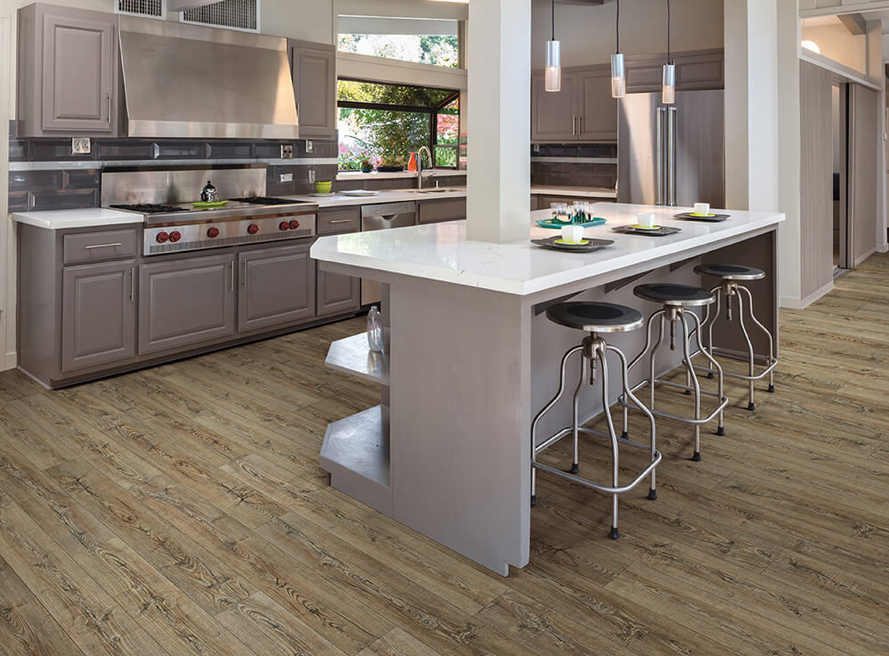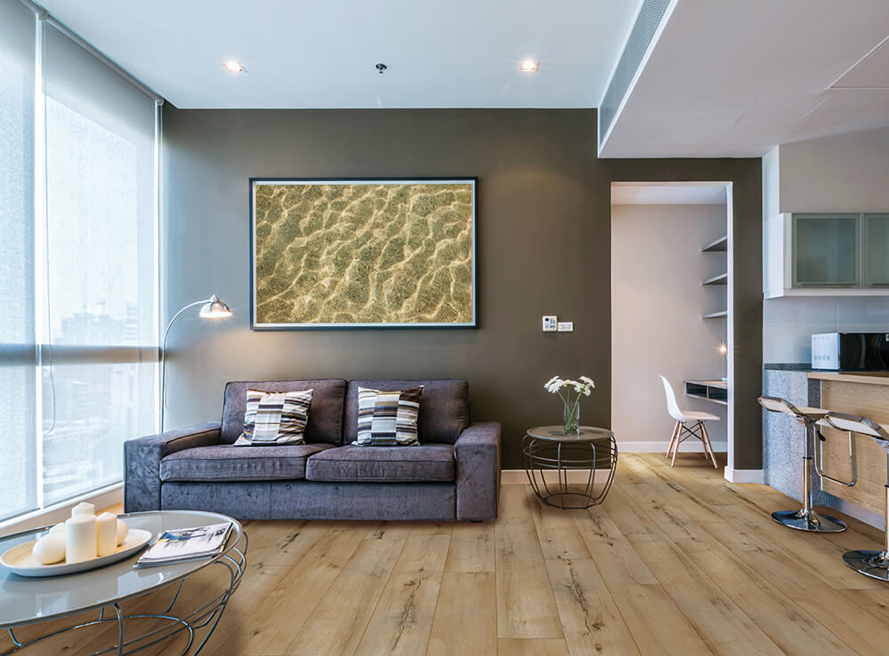 The many styles of COREtec flooring
The COREtec brand has developed a number of different collections from which to choose, each with slight variations in style and use.
The first is COREtec Plus Design, which features a variation in the colors and planks sizes available. Mix and match planks of different widths to create a truly custom-designed, authentic floor that's unique to your space.
COREtec Plus HD gets its name from the extremely realistic look of its planks, which appear that way thanks to an embossing technique unique to the COREtec brand that nearly perfectly imitates the natural graining of real wood. This style also features thicker planks and micro-beveled edges that add to the realism.
If you're looking for a particularly large solution, try COREtec Plus XL and XL Enhanced, which are by far the largest luxury vinyl planks you'll find on the market today. Measuring a whopping 9 inches by 6 feet, these are also slightly more expensive thanks to the extra ground they're able to cover.
Finally, if you're looking for a simpler alternative that's just as durable, COREtec One is your best bet.
COREtec offers commercial solutions, too!
If you're a business owner or designing and building a commercial space, COREtec luxury vinyl also offers high-traffic options in its Pro Plus and Pro Plus Enhanced collections that are perfect for your next project. These products are tough enough not only for residential, but commercial use. Pro Plus Enhanced is denser than the basic Pro Plus version, with a more rigid core to add further durability.
If you've browsed all of what COREtec floors have to offer and still haven't found the perfect fit, don't worry! Flooring Liquidators has many more brands from which to browse and choose, at values that are comparable to our Flooring Liquidators COREtec prices!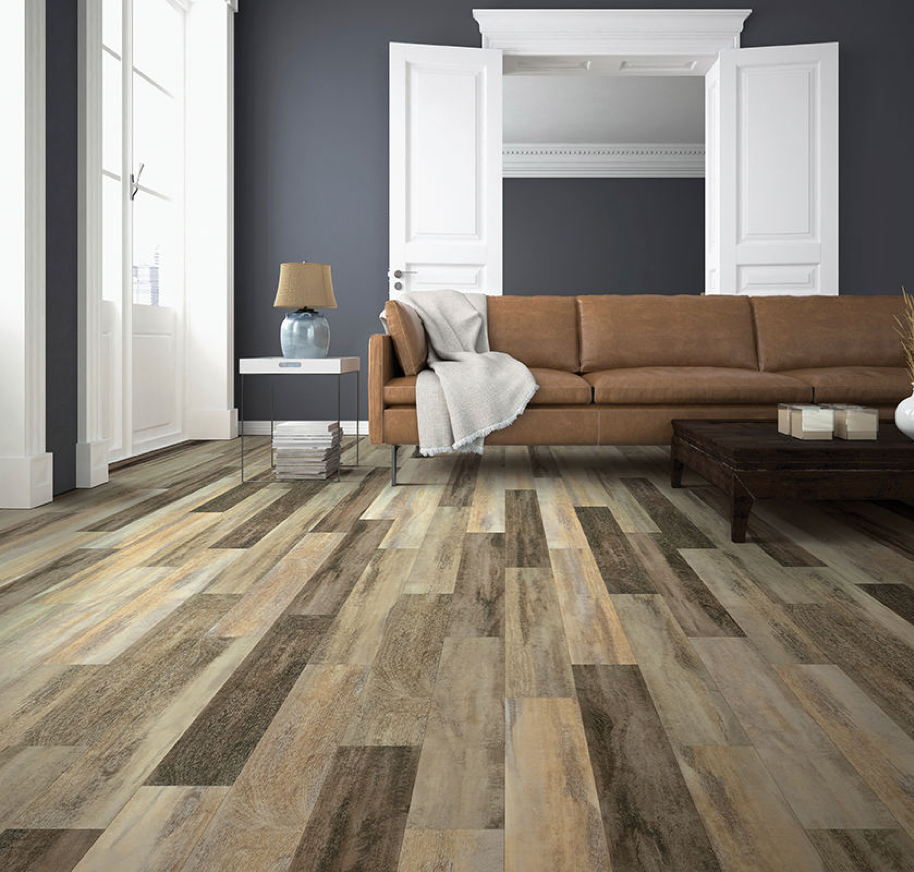 Why choose luxury vinyl flooring?
With all this talk about COREtec, you may be wondering what differentiates luxury vinyl from the other types of flooring we offer at Flooring Liquidators. A few key features help luxury vinyl stand out.
Vinyl VS Hardwood
Hardwood floors have long been loved for their natural beauty, and they come in a huge array of colors and styles. However, it can be hard to find exactly what you're looking for, especially if the look you want is rare or exotic. The less common your preferred style, the more expensive your floors are going to become. Not only that, but not all wood species are created equal – some are softer or less durable than others and may be more prone to damage from humidity or changes in temperature.
That's where wood look vinyl has an advantage. You can achieve many of the same looks as hardwood thanks to the photographic image layer of luxury vinyl floors like COREtec. And, as technology has advanced, the visual and textural difference between natural and vinyl wood looks has become more and more difficult to discern.
All this, at a fraction of the cost of hardwood.
Vinyl VS Laminate
While the differences between vinyl and wood are obvious, it may be more difficult to tell what separates vinyl from laminate, another extraordinary imitator of wood and tile looks.
The biggest factor for many shoppers is the waterproof functionality. Laminate floors simply aren't waterproof, and repeated exposure to moisture can take a toll.
This means that vinyl can be safely installed in more areas of the home, particularly in finished basements, bathrooms, kitchens and laundry rooms, with less concern about how moisture in these areas might impact their performance over time. Not only that, but luxury vinyl is easier to clean than laminate, which generally should not be steam mopped or even wet mopped.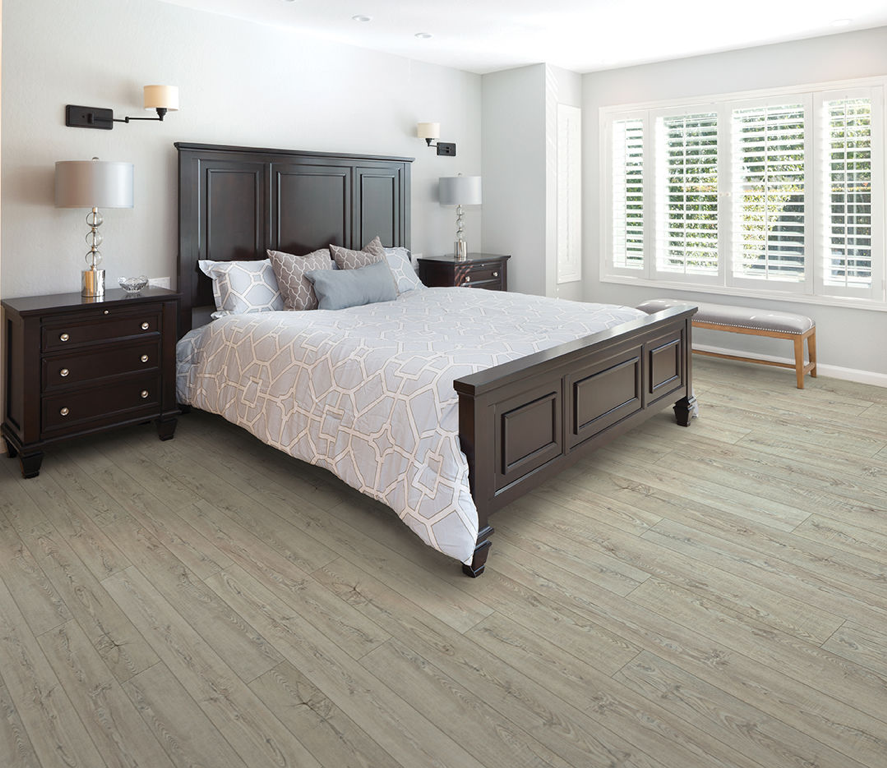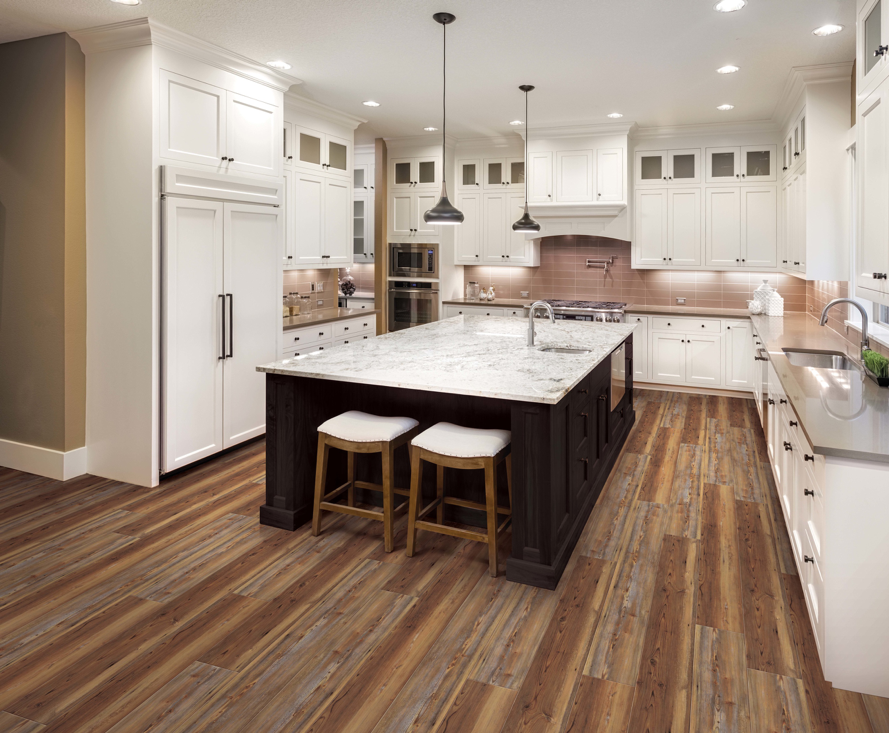 We hope that our introductory guide to COREtec and luxury vinyl flooring has been helpful on your journey to finding the perfect flooring solution for your home or business. We encourage you to compare the many COREtec and other luxury vinyl products available online from Flooring Liquidators, as well as options from our vast selection of carpet, hardwood, laminate, tile and area rugs!