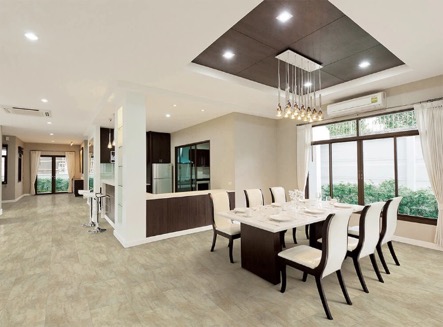 Are you searching for new flooring that is not only stylish, but also durable enough to resist pet stains, children's messes and the all-around unpredictability of busy family life? If you haven't already heard of waterproof vinyl flooring, then you've come to the right place.
At Flooring Liquidators, we understand that life happens and floors can get ruined in the process. The biggest names in flooring understand this as well, and are constantly innovating to create floors that can truly do it all while remaining affordable for families.
Right now, the hottest innovation is in waterproof floor, specifically luxury vinyl that looks and feels like real hardwood & tile. These floors are highly functional, and available at a fraction of the cost of the natural materials they mimic!
This is where we come in. We curate a large selection of the leading vinyl flooring brands for you to choose from, at prices you'll love. You'll have durability for a lifetime with options like COREtec, one of the industry's recent best-selling brands.
COREtec flooring has remained a best-seller for good reason – their products are both water and stain-resistant. We currently offer COREtec Pro Plus for only $2.99 per square foot, marked down from the manufacturer price of $4.19 per square foot.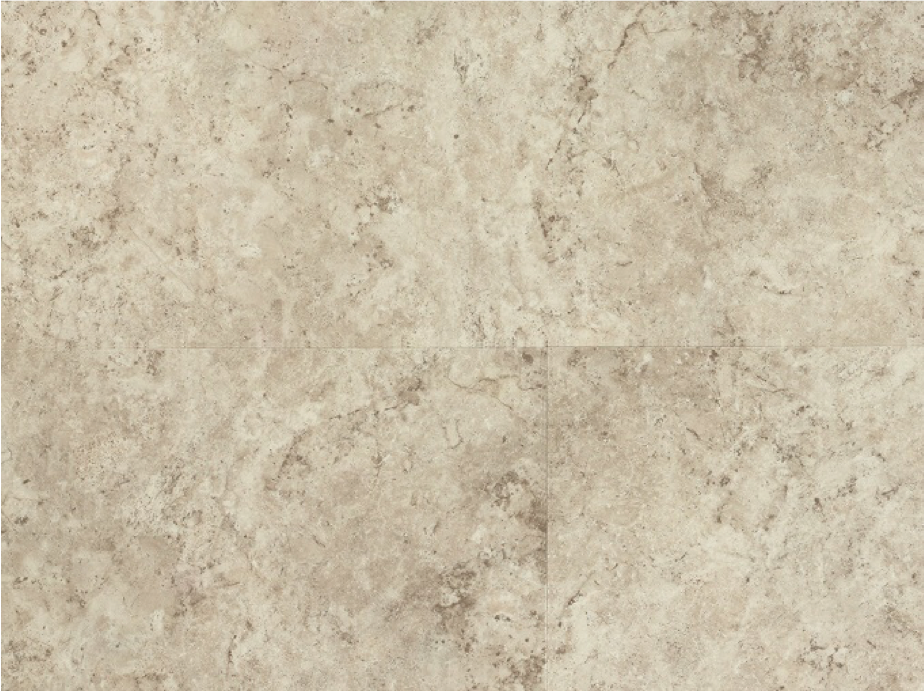 What exactly is COREtec?
All COREtec vinyl floors consist of four layers from top to bottom:
1. High-performance wear layer
This top layer protects against wear and stains. It also never needs sanding, sealing, or refinishing, making it completely maintenance free.
2. Luxury vinyl design layer
This is the layer you really see, offering the widest selection of wood and stone patterns detailed to create the most authentic looks.
3. COREtec CORE Structure
The thick center that is 100% waterproof, rigid and stable. It's also made with a secure angle tap system making it easy to install.
4. Cork Underlayment
This is the bottom layer that insulates from chills and noises for a warmer and quieter home environment.
Though vinyl flooring may not be pure hardwood or tile, it offers the realistic beauty of such natural materials including wood, stone and ceramics. Because all COREtec products are 100% waterproof, they can be installed in areas where hardwood isn't practical – like bathrooms, kitchens, mudrooms, laundry rooms and basements – and will never swell when exposed to water.
Options to suit every unique taste
From wide-plank options to Pro Plus and Plus Tile, COREtec won't disappoint, and looks great in any room!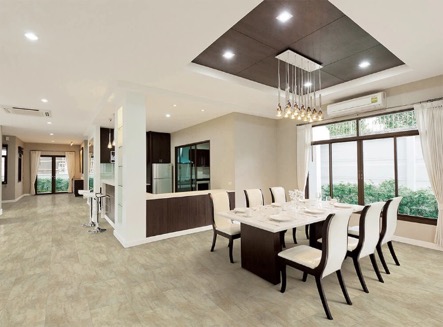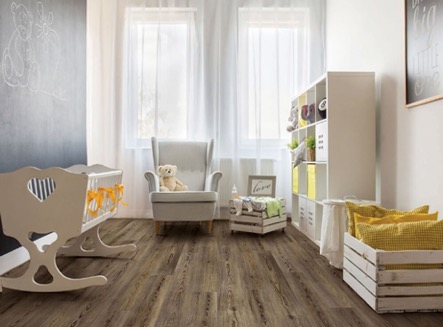 We could go on about COREtec, but it's not your only option when it comes to waterproof flooring solutions!
At Flooring Liquidators, we carry over 200 different waterproof vinyl options, from an elite lineup of trusted brands that includes Earthwerks, Mannington, Mohawk, and Shaw.
Waterproof Vinyl VS Waterproof Laminate
Vinyl flooring stands apart from other types of flooring because of its durability, but it's not the only synthetic flooring option we offer. Another popular category is laminate. These two types of flooring have many similarities, but also a few key differences.
One question we often hear: Is laminate flooring waterproof?
The answer is yes, laminate flooring can be waterproof, but not always. Check with your salesperson or research online to find out whether the products you're considering have the same waterproof guarantee as a product like COREtec. We've already done some of the work for you and curated our collection of dozens of waterproof laminate products on our website, from brands we love like Quick Step.
Because it's made from high-density fiberboard (HFD), which consists of recycled hardwood, laminate flooring tends to look more like real wood. This is especially true of hand-scraped options, designed to be virtually indistinguishable from hardwood. Laminate can be a tad more expensive than vinyl, though we often offer special pricing on key items to level the playing field.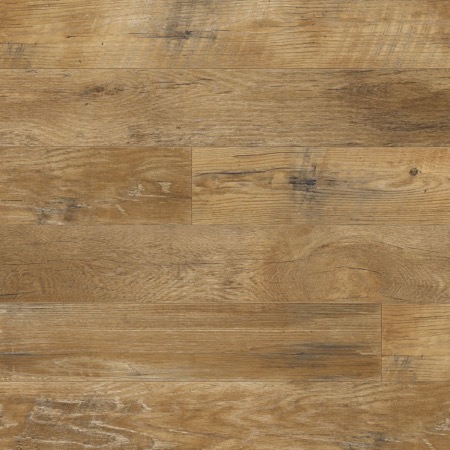 To Recap:
Many of our vinyl flooring products are completely water resistant, with multi-faceted, cross-purposed functionality that make them perfect for any area in the home.
COREtec is both pet- and kid-proof, giving you piece of mind knowing it can adapt to any situations of home life.
You can explore COREtec and other waterproof vinyl & laminate brands we offer, when you browse our catalog at FlooringLiquidators.net.