As we know remodeling the interior of our businesses can be costly, so when choosing your flooring go for a Luxury Vinyl Plank to obtain the beauty of wood, but not the cost. Luxury Vinyl flooring has 100's of colors and designs to choose from, so you're sure to find what makes your business stand out.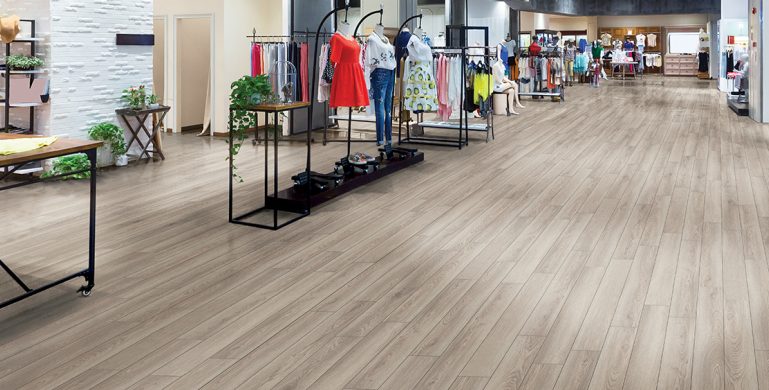 LVP: Luxury Vinyl Plank flooring has a few options, you can choose a Wood-plastic composite (WPC) or a Stone-plastic composite (SPC) also known as Rigid Core Vinyl Planks. Both WPC and SPC are 100% waterproof.
SPC/Rigid core vinyl is extremely tough, and perfect for high-traffic areas and commercial buildings. Also SPC is great for commercial buildings, because of the ultra-dense core, it's not likely to dent under heavy furniture.
WPC vinyl flooring has a waterproof core, it is made from a wood and plastic mixture which makes it 4 layers thick and very durable. WPC can be installed anywhere in your home or building.
Wear layers are the top layer of the flooring; it helps to withstand scuffs, dents, scrapes, and stains. There are different thicknesses of wear layers, and for commercial the thicker the better!
12 mil (Better): Residential – Light commercial.
20 mil and up (Best): Commercially rated. High traffic environments.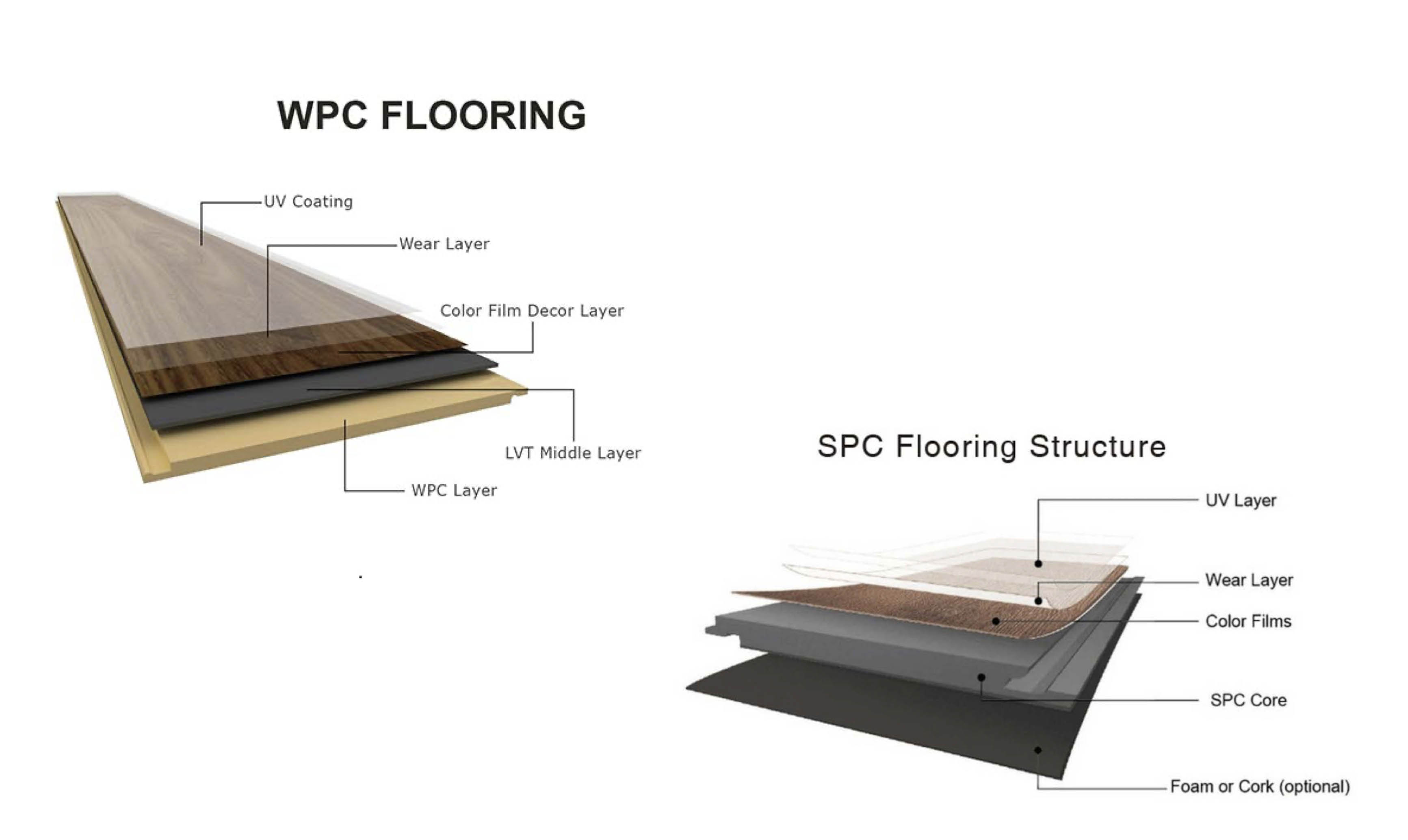 Vinyl flooring can be installed as a floating floor or glue down. However, keep in mind that if you are laying floors in any commercial area, a glue down flooring application can provide the most durability. Glue down is also cheaper per square foot than the click lock floating vinyl.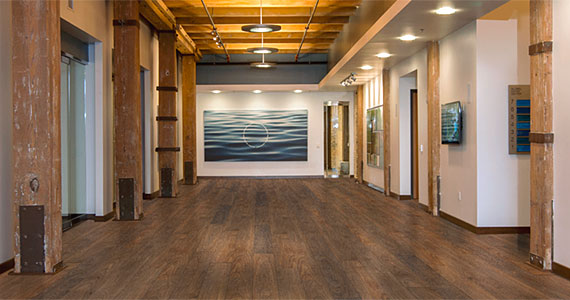 Now that we are educated on LVP let's return to the question, "What is the best luxury vinyl plank flooring?'' The answer is simple, any glue down vinyl plank with at least a 20mil wear layer. This will ensure you a beautiful floor that will last you a lifetime. Now let's go shopping.