Luxury vinyl plank flooring offers what's called SPC (Stone Plastic Composite) otherwise known as "Rigid Core". The rigid core LVP flooring is said to be virtually indestructible. I don't know about you, but that sounds great for my commercial building.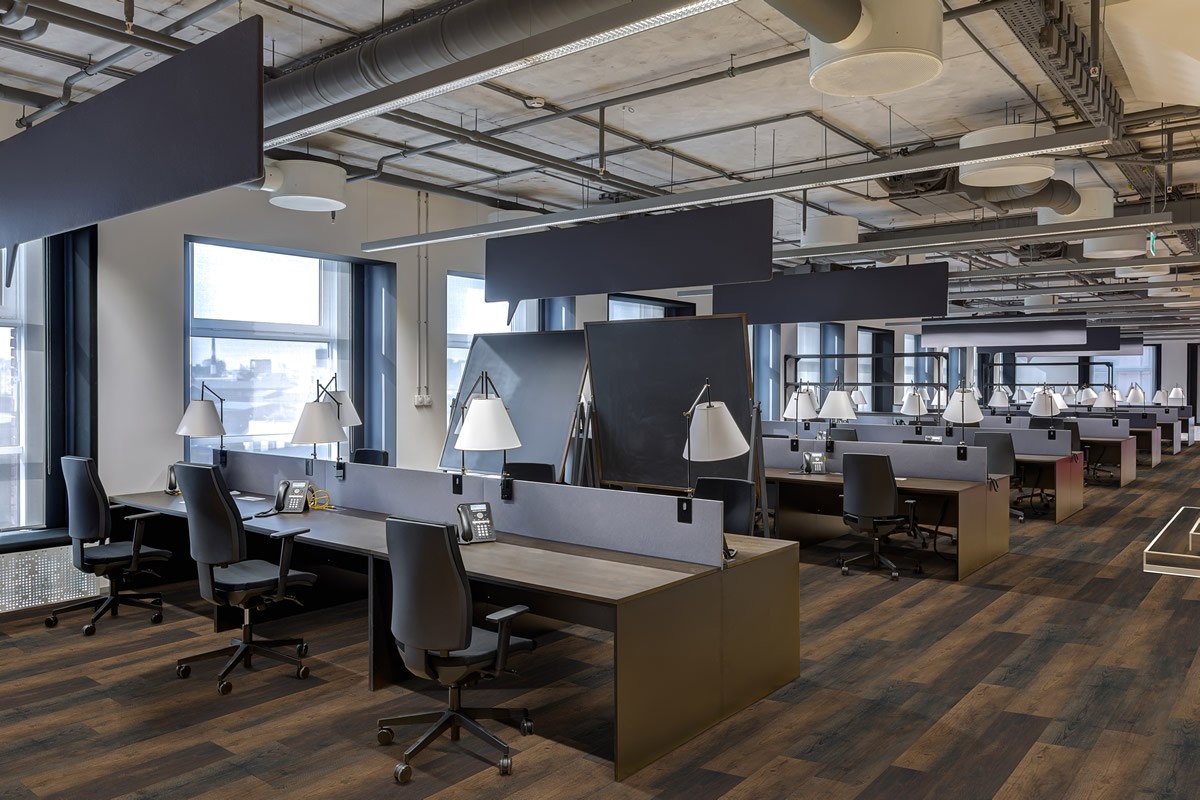 Here are some more reason why you should go with a Rigid Core LVP flooring:
Rigid Core is a little cheaper than WPC

No give/bend when walking on SPC

Top recommendation for Commercial spaces

Gets 5/5 stars on Durability

100% Waterproof

Easy Installation

Available in 100's of styles and colors

Ok to install on uneven subfloor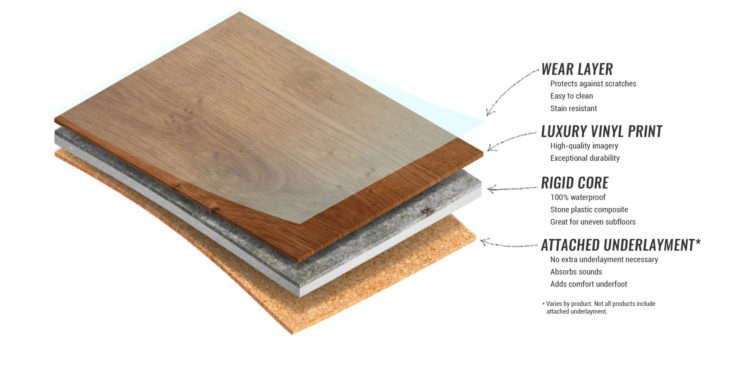 Wear Layers come in all different thicknesses, for commercial buildings it's highly recommended that medium traffic use 12-20mil+ and heavy traffic use 20mil+ this is to issue the best
protection of your flooring. The wear layer protects against scratches and scuffs, it is stain resistant and easy to clean.
Luxury Vinyl Print has 100's of options to choose from, wood looks and stone looks.
Rigid Core is what makes the SPC such an obvious choice, it is 100% waterproof and made up
of a stone plastic composite and allows you to install over uneven subfloors.
Underlayment is the cushion underneath the floor that helps with comfort and sound.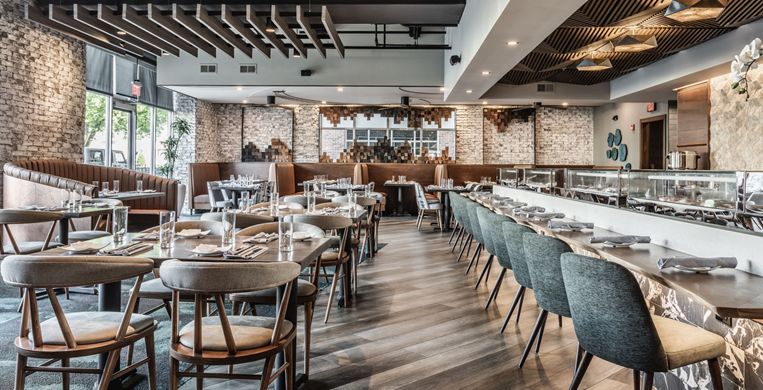 Now that we understand how much the Rigid Core SPC luxury vinyl plank has to offer, it's time to start shopping and looking through the amazing selection. You'll be sure to find the floor of your dreams.