With so much information available on luxury vinyl flooring it can be a bit overwhelming when making a flooring purchase. We are here to help identify some of the important factors when deciding if vinyl plank is the right flooring choice for you.
Pros:
The price of luxury vinyl flooring is more affordable than hardwood flooring. Hardwood can vary significantly based on the type of tree species. This is not the case with vinyl plank flooring as you can find exotic hardwood visuals without emptying your bank account.
Captures the Aesthetics of Hardwood
Hardwood is one of the most beautiful flooring options to install in your home. Unfortunately, it also can be the most expensive to maintain. Luxury vinyl flooring is known for capturing the hardwood visual without the same amount of cost and maintenance. This is why many homeowners that come into our store, choose luxury vinyl flooring.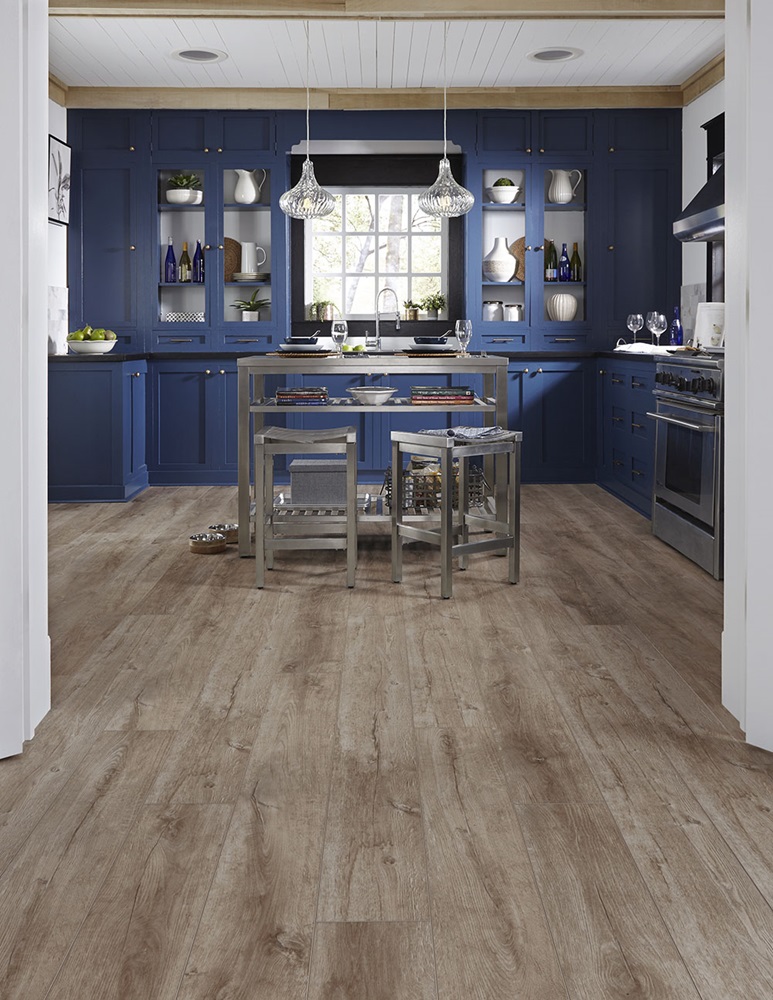 Vast Variety of Patterns and Colors
One of the "luxuries" of luxury vinyl flooring is whatever the look you're after, you will be able to find it in this category. You can find tiles, stones and wood visuals. Also a wide variety of plank sizes will certainly solve any design dilemma you come across in your home.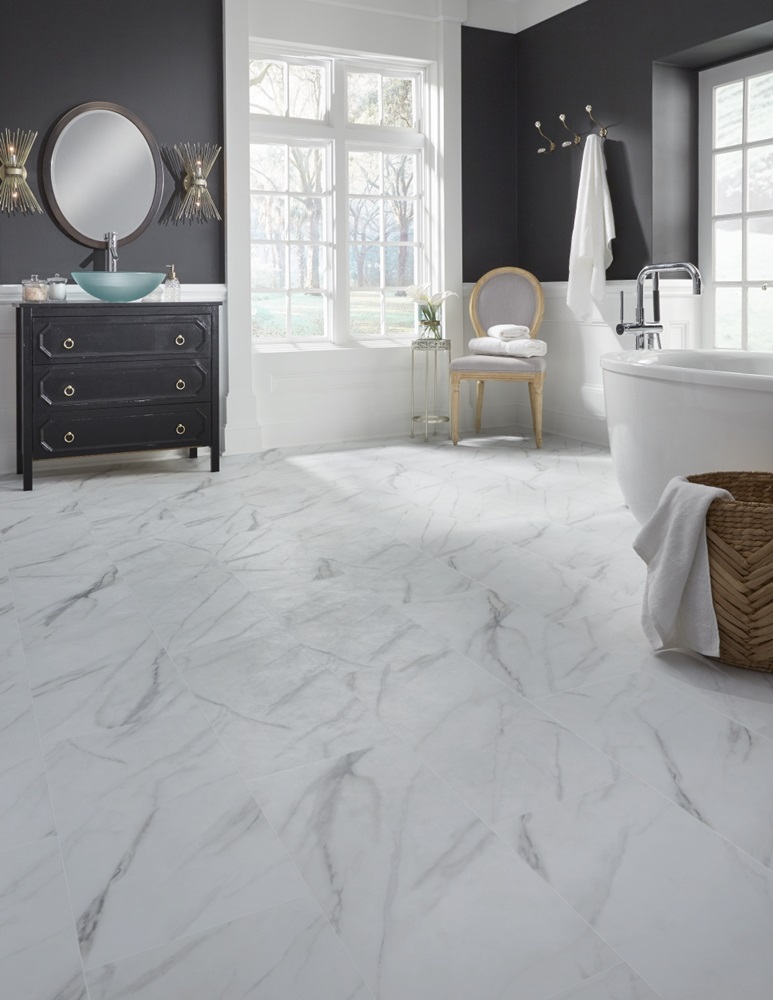 Many luxury vinyl products are waterproof. They can be installed in water areas like bathrooms, laundry rooms, basements and kitchens. Luxury vinyl flooring is also scratch resistant which makes it an ideal product for an active house with kids and pets.
Thanks to the wear layer and design, your floors will never need to be polished, waxed, sealed or stained unlike wood, tile or stone. All you need is a damp mop or you can sweep with a broom or vacuum.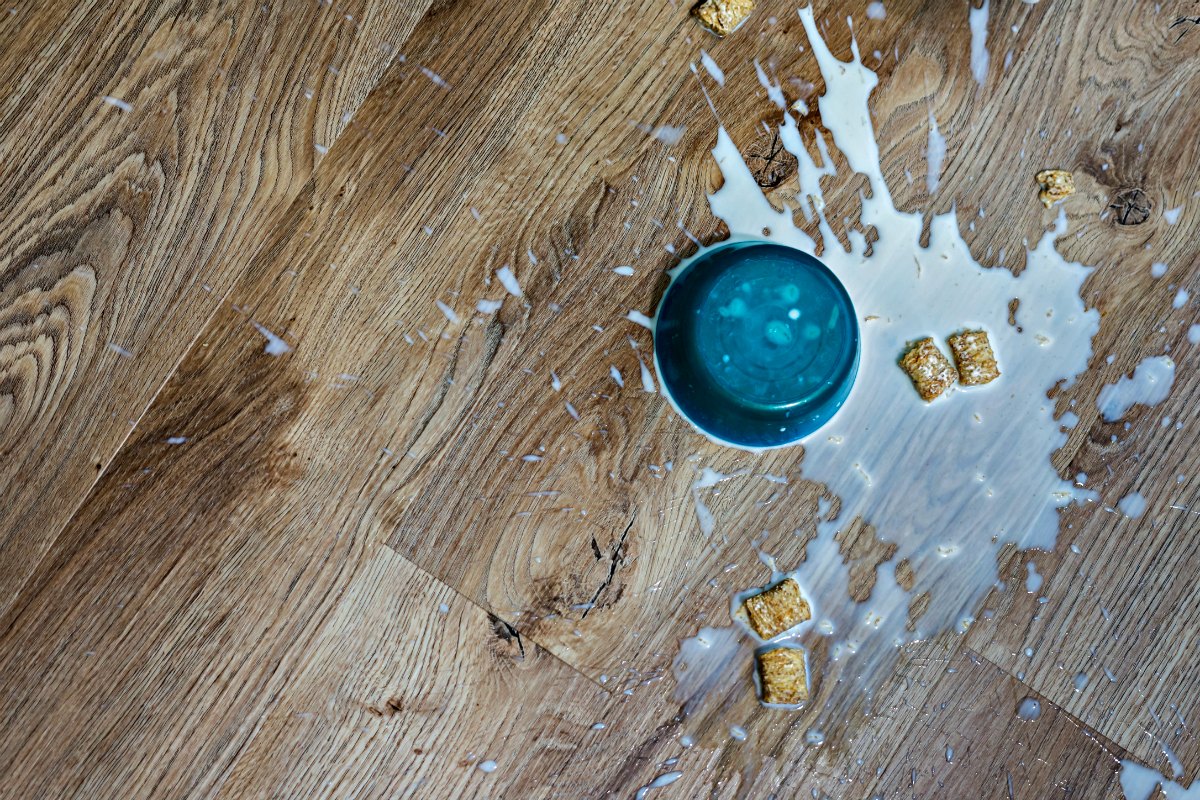 Luxury vinyl flooring has an attached pad which makes it softer on your feet compared to tile. It also stays room temperature making it nicer to walk on in the winter compared to other products.
Cons:
It May Fade in Direct Sunlight
If you have an area with direct sunlight, luxury vinyl flooring may fade over time. There are ways to avoid your floors from fading. Using thick curtains and blinds will help with direct sunlight. Periodically moving furniture around the room can help as well. This is because vinyl can fade unevenly from sun where there is no furniture.
Even though luxury vinyl flooring is scratch resistant, it is not totally indestructible. It can dent or even scratch or scuff from furniture or heavy appliances. Luxury vinyl flooring does resist scratches better than real hardwood.
Is Luxury Vinyl Flooring Right For You?
Luxury vinyl flooring is not only beautiful and comfortable, but it's also durable, easy to clean and affordable. There are so many different types of constructions that it won't be difficult to find the right application for your home. Weighing the pros and cons is important before making a purchasing decision. We hope that this list helps point you in the right direction for your project. Maybe you are ready and want to view our luxury vinyl flooring options.