We know that hardwood floors increase a value of a home by 3-5%. If you are selecting hardwood flooring to increase the value of your home, it's important to know what buyers think of specific hardwood colors.
Greys were the standard about a decade ago and there was shift to lighter color in the mid-2010s. By 2018 the move to soft and lighter colors was on the way. Since the pandemic, buyers have turned to warm browns and away from the greys. The average home in the US is around 2300 SF and because of this, wider and longer planks are the most popular as they tend to make a space feel bigger and cleaner.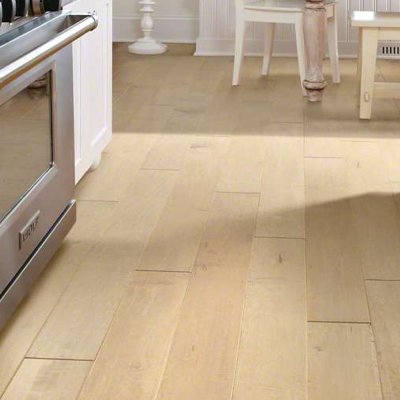 The question as to which color is best for resale? It can make a difference where you are geographically. Although greys aren't as popular as on the West Coast as they previously were, they have yet to hit the Midwest. So there still is a market for them. Buyers feel that warm brown tones give off an aura of sophistication and elegance and lighter tones can make rooms feel larger.
There are many hardwood flooring options to choose. Visit our hardwood section on our website to see if you find the one you're looking for.