Hardwood floors give a room a warm and classic look. This is why so many people decide to go with hardwood floors for their house.
There is a big different between light and dark wood floors. Light hardwood opens up a room to make it feel larger. Light hardwood also brings in light. This is important if your house doesn't get a lot of sunlight. Light hardwood usually does better with wear and tear because it doesn't show as much as dark hardwood.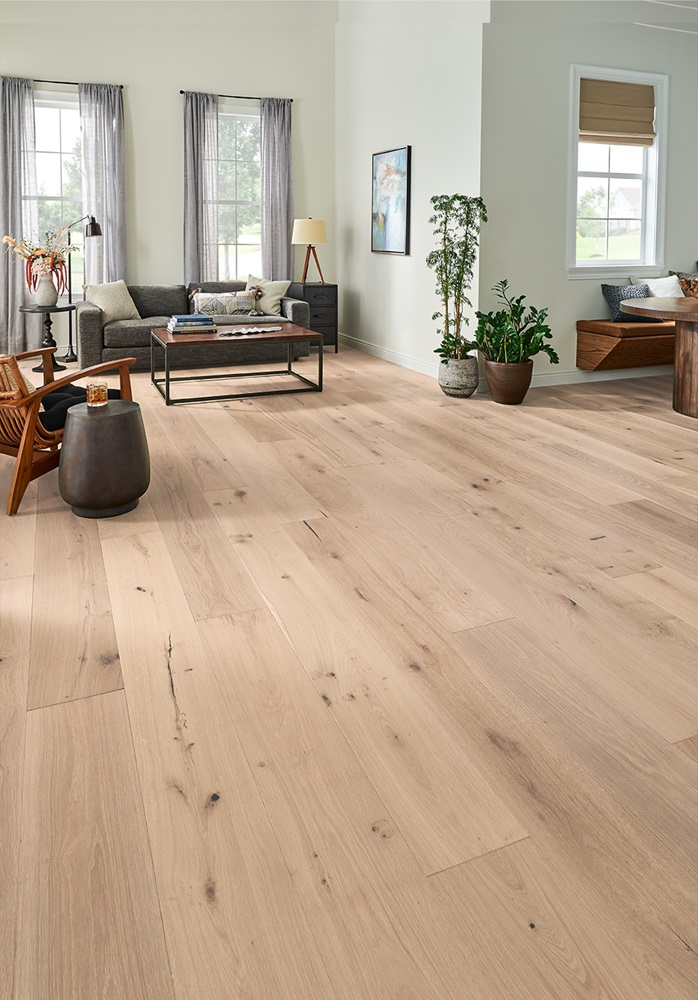 When selecting furniture for a light hardwood floor, it's important to not have too much of a contrast. When picking furniture, pick a color that is a few shades darker than the color of the floor. The lighter color you choose will give the room a relaxed feel. You can also add a splash of a decorative color to give the room more character.
Dark hardwood makes a room look elegant and conveys a sense of class. The darker color creates more depth in a room. Dark wood can make a room feel smaller and usually requires less furniture. Using light colored rugs and furniture will pull light into a room with dark flooring.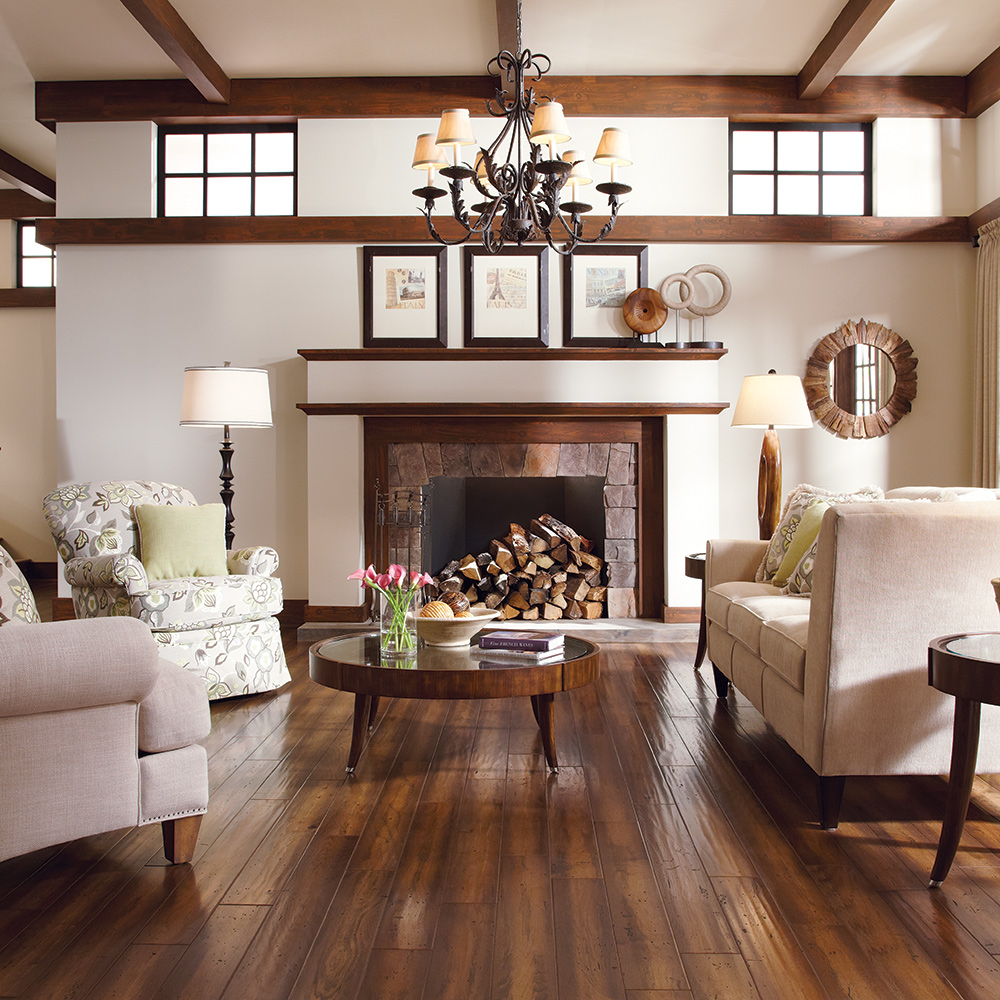 The best choices of furniture are colors that are a few shades lighter than your dark hardwood. Sometimes it's a good look if you have furniture that is a partial match to the floor. Legs of a table or chairs that match the dark hardwood gives the room a sense of flow.
We hope this article helps you with some design ideas when choosing furniture to go with your hardwood floors.