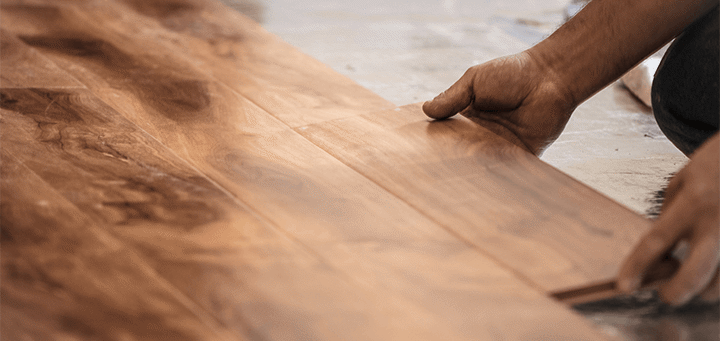 It is difficult to give an exact answer on how long it takes to install hardwood floors as there are several steps in the process and the larger the job the more complex the installation. Our team at Flooring Liquidators can give you an exact time frame depending on your specific job.
The first step is to properly acclimate the hardwood flooring to the installation environment. Acclimation is the process of allowing the hardwood floor planks to adjust to the new environment. The purpose is to allow the moisture content of the wood to match the surrounding conditions of the room. Most manufacturers recommend to acclimate hardwood floors at least 3 days.
Why do you acclimate the hardwood? You're trying to reach an equilibrium between the moisture content of the hardwood flooring and the air where the flooring will be installed. If you don't acclimate it can cause excessive gaps, warping, buckling or cupping after the installation is complete.
After the acclimation process it is a 1-3 day process to install the hardwood flooring. a 2-person crew of installers can lay 750-1,000 SF of hardwood flooring per day. There could be some delays based on the material that needs to be removed prior to install and any subfloor irregularities.