Often times people are misinformed about the ability to refinish laminate flooring. Unfortunately Laminate flooring cannot be refinished. Only solid hardwood or engineered hardwood has that luxury. Solid and Engineered hardwood floors are able to be sanded down and refinished or restrained.

Laminate flooring was not designed to be refinished, it would be impossible to do so and here is why; Laminate flooring is designed in layers of different materials. The top layer is the wear layer, this is the tough top layer that protects against damages like scratches, water, and dents. The second layer is the image designed to make the laminate appear as wood. The third layer is usually composed of melamine resin and fiber board materials, this is the core of the flooring. The core gives the cushion and sound barrier of the floor. The last layer is an attached pad, not all flooring has back padding. This also helps with making the floor more soft and less noisy to walk on.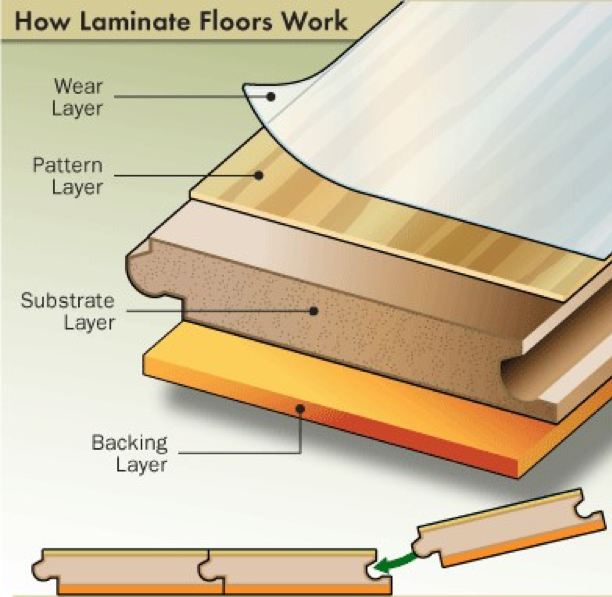 Although some people may think less of laminate because it isn't able to be refinished, something to keep in mind about laminate, this product is fairly inexpensive and most often more affordable to replace compared to hardwood.