Have you recently noticed your laminate flooring is starting to lift or buckle? Lifting can occur for a few different reasons; such as water damage, uneven subfloors, and the use of excess padding. The first step in fixing your lifting laminate flooring is to find out the cause.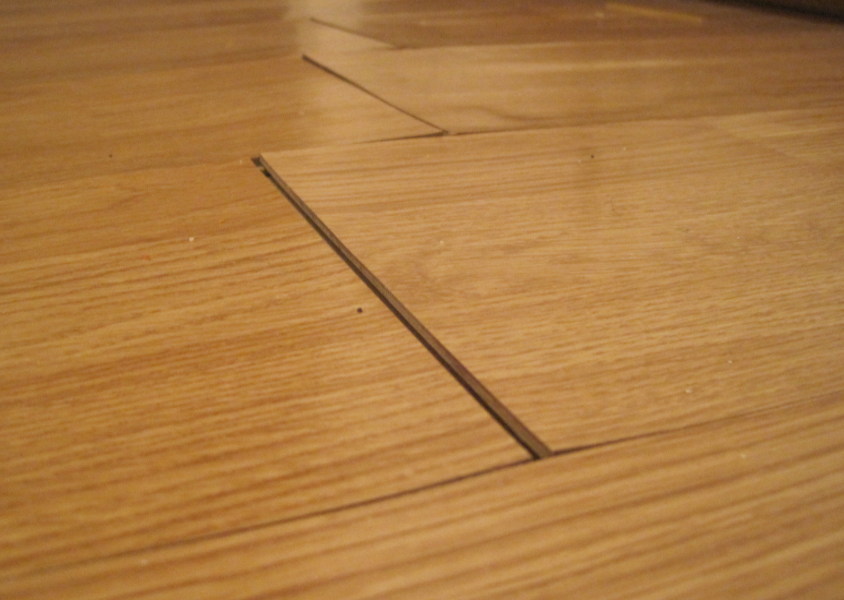 For water damaged laminate, you'll want to remove the affected planks entirely. Using some towels and or a fan, dry the area of any water or moisture. Once the area is dry, use replacement planks and reinstall them in place. To protect your laminate flooring from this event happening again, consider using a silicone caulking to seal the creases and edges from moisture, and never leave any spilt liquid sitting for more than 24hrs.
For uneven subfloors, you'll need to remove the affected planks. Subfloors are typically plywood laid over concrete. If this is the case for you, note it may take some time. If the subfloor is laid over unlevel concrete, the entire laminate flooring will need to be removed, followed by the plywood. Once you're down to only concrete, you'll want to level the uneven area, once dried you can start your installation of the plywood and followed by the laminate. (Does not apply to glue down products.)
For excess padding, note that the use of double padding will void your warranty. If your laminate comes with an attached pad, you should only use a 6mil plastic vapor barrier to cover the subfloor, but no additional padding. If you have laminate flooring installed with a double pad, you may consider removing the floor, eliminating the extra pad and reinstalling the laminate.