Laminate like all other hard surfaces should be cleaned with a hard surface cleaner, or one specific to the type of flooring being cleaned. Bona and Shaw are two specific brands that are used to safely clean floors, and without streaking.
To get the best results, you should use a microfiber cloth, typically found on dry mops, and your choice of hard surface or laminate specific surface cleaner, it's important that you use a cleaner with a neutral pH balance on your floor. Remember this is how we can keep those streaks off your floor and keep your floor looking new and last as long as possible.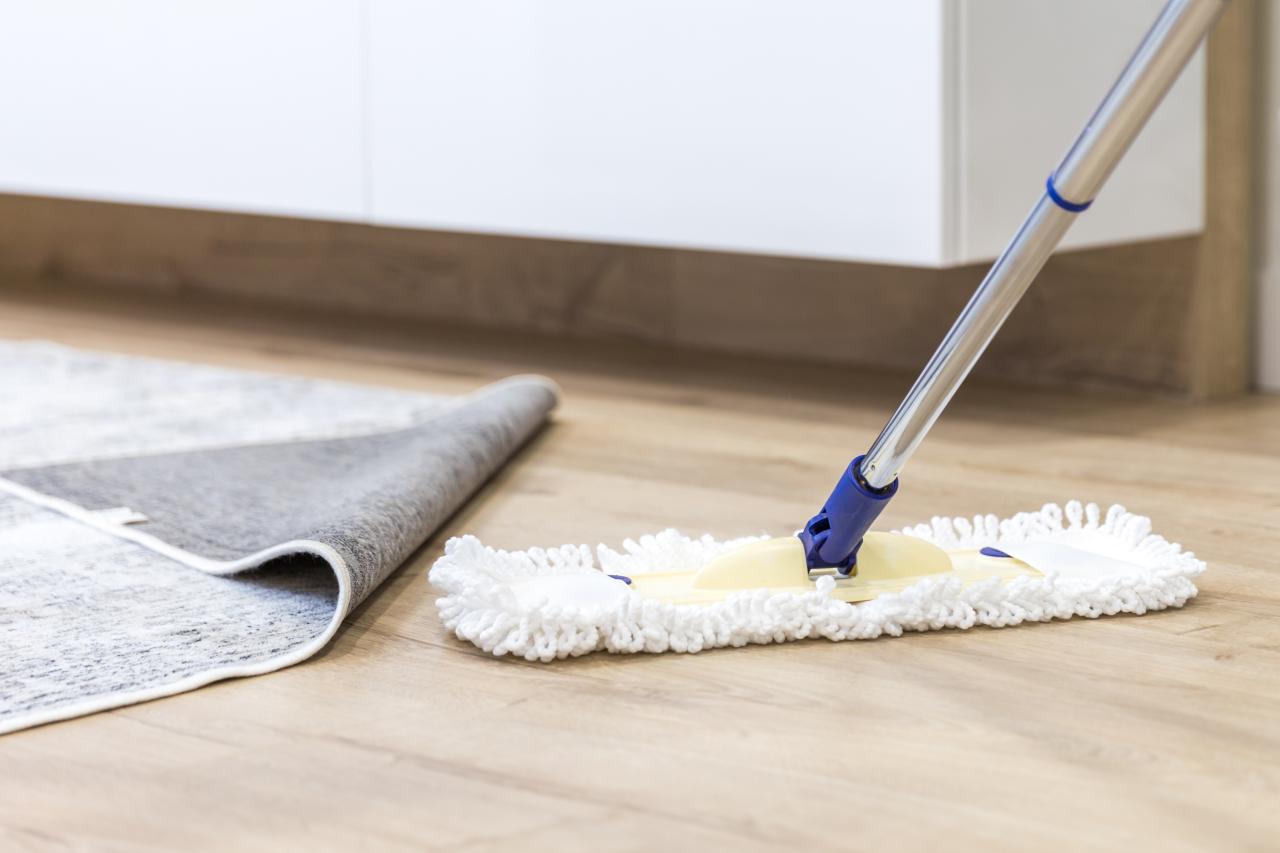 There are many unfortunate bad recommendations out there suggesting you use vinegar and water mixture to clean laminate and all other hard surfaces, however vinegar should never be used on hard surfaces, and will only cause damage and future issues for your flooring. Also using any sudsy liquid, and or soap will cause streaks and leave a sticky, and sometimes cloudy film on your flooring. If you follow this suggestions your laminate should be streak free and beautiful as the day it was installed.