No matter what type of carpet you have, the fibers in your carpet will eventually flatten. New carpet fibers have a resilience that keeps them elastic and springy so they continue to bounce back. The loss of that resilience can be caused by excessive wear in high-traffic areas, dirt, or the weight of heavy furniture.
An overall deep clean is the best way to keep your carpet looking brighter and fluffier. A helpful tool you can have in the closet to keep your carpet fluffy is a powerful vacuum with a beater bar. The beater bar will loosen the embedded dirt and bring it to the surface so it can be pulled away.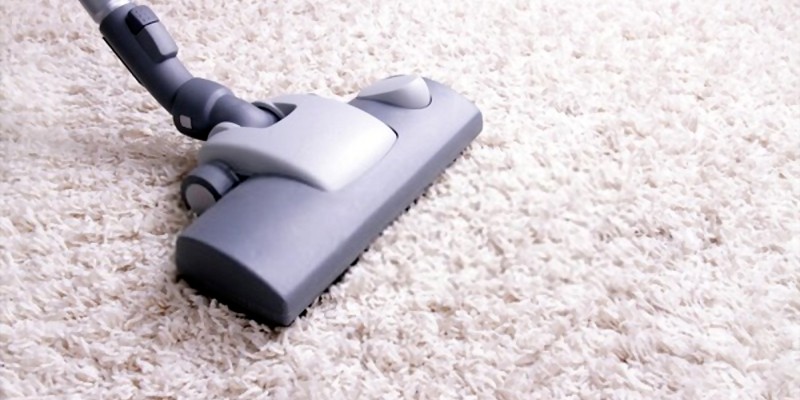 Here are three home remedies we've seen work when it comes to reviving your flattened carpet:
Use an ice cube for small dents. Place one or two ice cubes in a carpet divot and allow them to melt. When the carpet is wet, use your fingers to fluff the fibers.
Clean with vinegar and water. Mix one part of distilled white vinegar with three parts cold water in a spray bottle. Spray the solution in a small area onto the carpet until it is damp. Allow the mixture to work into the carpet for five minutes so it can break down the embedded dirt. Use a microfiber cloth to blot away the solution. Rinse the microfiber cloths frequently in water. Vacuum the area again after the carpet completely air dries.
Clean with a steam cleaner. Follow the manufacturer's directions and steam clean the carpet. Removing the dirt that is weighing down the carpet will make the carpet look fluffy. You can also contact a professional to deep clean your carpet yearly.
Here are some other useful tips to keep your carpet staying fluffy:
Rotate heavy furniture around the room to prevent excessive flattening.
Use furniture coasters to help distribute the weight.
Vacuum weekly
Don't wear shoes inside the home
If the above methods are not working, it may be time to replace your carpet soon.