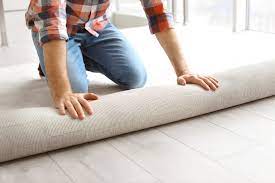 Maybe you are looking into installing carpet over your tile floor because it would be much softer for your kids and pets. Or maybe the carpet would help bring more color to a room. There is no reason you can't install carpet over tile floor.
Removing the tile can be expensive so laying down the carpet on top of the tile will save you financially. It's important to remember that the tile is hard and it's vital to get a good underlayment that lives underneath your carpet and provides a soft feel when walking on it.
Remember to let a professional carpet installer handle installation for you. Not only will it look the best but it will also help protect the tiles under your carpet in case you want to use them again one day. Contact Flooring Liquidators for all your carpeting needs.