If you have submitted a Support Request in the past:
- Start by selecting "Sign in" at the top right corner of the screen.
- Next, select "Get a password" and enter your email.
- Follow the link emailed to you and create a password.
- That's it! You can now check the status of your request on our support site.
- You can reply to our support team via the support site.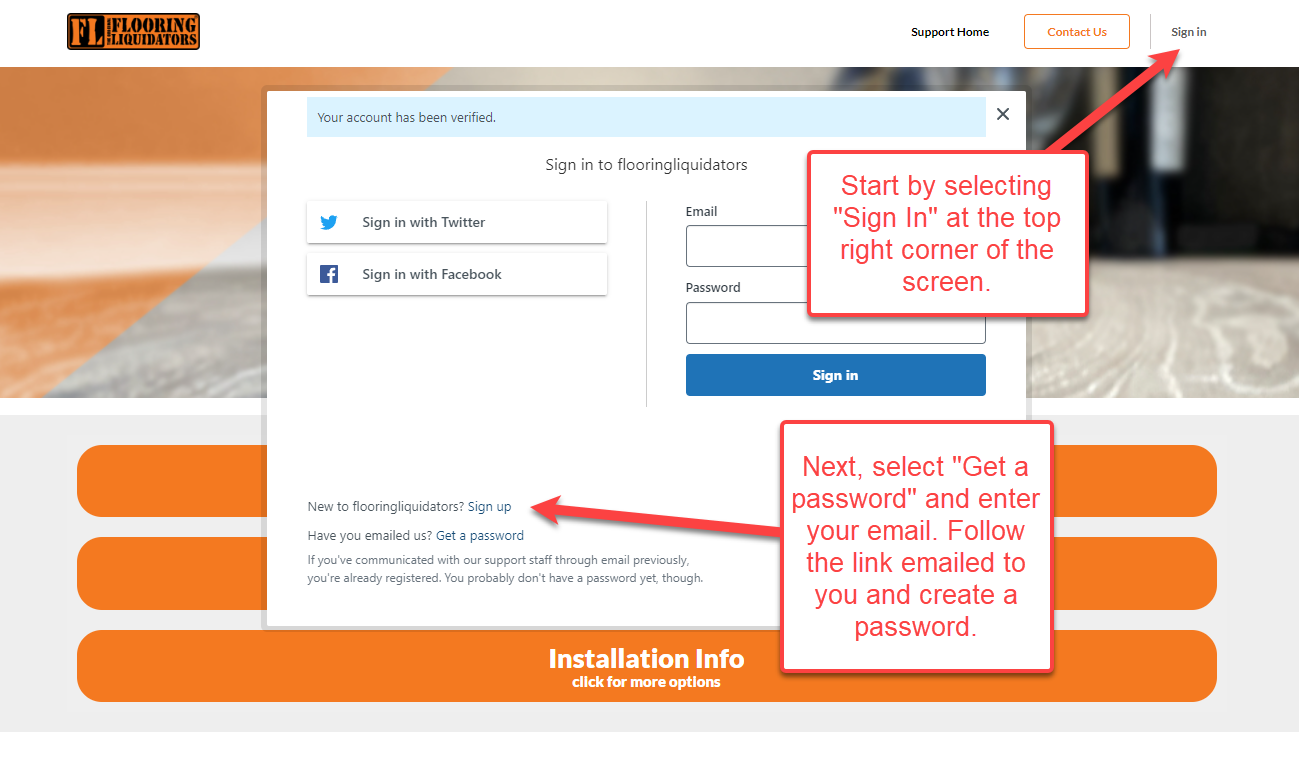 If you have never submitted a Support Request and need to sign up for a new account, please see the video below.